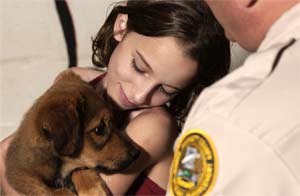 The Animal Shelter takes in about 15,000 animals every year. Most have either strayed from their homes or been abandoned. About a third are adopted, rescued or reclaimed. Adopting an animal from the shelter can literally save its life, and our adoptions are relatively inexpensive. You may visit and adopt animals during kennel hours or at special promotions.
The Animal Shelter may offer for adoption any animal of unknown ownership after having held the animal for three (3) days during which the shelter is open to the public. If the owner is known, an animal will be held for a period of ten (I 0) calendar days, as provided in section I0-35(a). If an animal is voluntarily surrendered to the Animal Shelter by the owner, the animal may be offered for adoption or rescue immediately. The frequency with which animals may be adopted and placed in any household may be restricted, in order to ensure that the animals are going to good homes.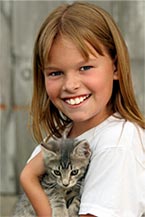 To adopt a pet, you must be at least 18 years of age (ID required), and you must pay the required adoption fee.
The animal must be spayed or neutered (sterilized) within the applicable time periods that follow:
* For animals over the age of six (6) months, withing 30 days from the date of adoption
* For sexually immature animals, within the first six months of age

If an adopted animal is not sterilized within the time specified, it may be reclaimed by the Animal Shelter. If an animal becomes pregnant after the time specified for the animal to be sterilized, the owner may receive a citation for violating this article.
We get a surprising number of purebred animals, but we can also help you contact individuals or rescue groups that may be able to help you find a specific breed. People rarely turn in other animals, such as fish, birds, ferrets, hamsters, gerbils, guinea pigs, and reptiles, but the same procedures apply.

We urge you to consider adopting a special-needs animal - one with an injury or illness that requires extra care.