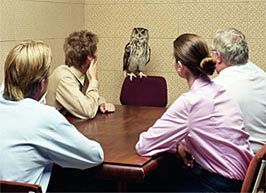 The Board of Commissioners created the Animal Advisory Council (AAC) in 1993 to study animal-related issues in Gwinnett, to provide a channel for dialogue, and to offer advice and recommendations to Animal Control and the Board.
The seven-member AAC includes representatives from Gwinnett Humane Society, the Extension Service, Georgia Municipal Association, and Lawrenceville Kennel Club. One member represents feline interests and two are at-large representatives nominated by Animal Control. A member of the Gwinnett Veterinarian Association serves as an advisor.
Members are volunteers, appointed by the Board to staggered two-year terms, and must be Gwinnett residents. Meetings are normally held quarterly.