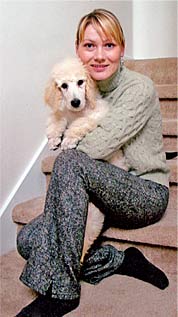 Can you help me locate my missing animal?
Yes. First, come to the Animal Shelter at 884 Winder Highway in Lawrenceville during shelter hours to look for your pet. Bring pictures and vet records to help with identification if we find it. If it's not at the shelter, we'll help you file a lost report and offer advice on how to continue your search. A collar with a rabies tag, an ID tag, or a microchip can help ensure the safe return of your lost pet. If we can identify your pet, we'll return it directly to you rather than taking it to the shelter. For animals turned in at the shelter, we will contact the owner as soon as possible. Animal tags are often lost or removed. Well-meaning neighbors may take the collar off to get a better look at the tag and then the animal escapes them. So even if your pet leaves home wearing a collar and tags, there is a chance they'll be gone when it is picked up.

All lost and found reporting for the Animal Shelter is done on line at www.helpinglostpets.com. Please visit that website for further instructions.

Can I bring my animal to Animal Control for adoption?
Due to limited cage and pen space owner surrender pets must meet the following criteria to be accepted by the shelter and offered for adoption:

1. Current on vaccinations administered at least two weeks prior to bringing the pet to the shelter (must have paperwork from a licensed veterinarian)
2. The pet cannot have any health issues
3. The pet must pass a temperament evaluation by an animal control officer

If the pet meets the above criteria and pen/cage space is available, the animal may be taken in by the shelter. This does not guarantee that the pet will be accepted. It could be euthanized at any time after being taken in by the shelter.

Owners should only consider surrendering their pet to the shelter as a last resort. Shelter personnel can provide information on alternative options for owners to rehome their pets (rescue groups, humane societies, veterinarians).

My pet died. How should I dispose of the body?
Animal Control officers can only remove dead animals from public property. Any dog, cat, or small animal carcass to be picked up for disposal by Animal Control from a private residence must be contained in a plastic bag and placed on the right-of-way of the road or street. On private property, the animal or property owner or possessor must dispose of a carcass in accordance with state House Bill no. 225 Act no. 557. Or you may bring the animal body to the shelter for disposal for a $7 fee.

How do I file a complaint about barking dogs or loose animals?
To file a complaint call 770.339.3200 (Monday – Friday, 8:30am – 4:00pm).

Why is Animal Control asking me about nuisance animals in my neighborhood?
If we don't actually witness a violation, we ask for neighborhood help to document problems. Sometimes a neighbor is the only witness for a court case.

I found an orange card from Animal Welfare on my door. What does it mean?
The card notifies you that a complaint has been issued against your residence for a possible violation of the Animal Control Ordinance. You can call Animal Control for details of the complaint. We're not required to give warnings before issuing a citation, but whenever possible we try to offer ways to correct a violation before any court action occurs.

What should I do if my dog or cat bites someone?
You'll have to make a decision about your pet's future. Confinement for 10 days is required by law. You can choose to quarantine the animal either at your vet or at the Animal Shelter. If you choose not to keep the animal, you can request that we put it to sleep and test for rabies. The options aren't pleasant, but the potential for rabies exposure is serious and you are legally liable. You must make the best decision for your situation. We don't normally put animals that have bitten or scratched up for adoption but we do consider every situation individually.

What happens after I file a bite report?
An Animal Welfare officer will inform the owners, if they are not already aware, about the required quarantine, the available options, and the deadline for compliance. If the owners quarantine the animal at a vet, they must notify Animal Control. If the owners request quarantine at the Animal Shelter, we will place the animal in our isolation area for 10 days. Shelter employees will care for it, but owners can visit at prearranged times. If the owners request that we put the animal to sleep, we'll send the animal's body to the State Lab for rabies testing. We notify both the victim and the owner after the confinement period is over or after we receive the rabies test results. If we can't immediately locate the animal, we will set Have-a-Heart traps.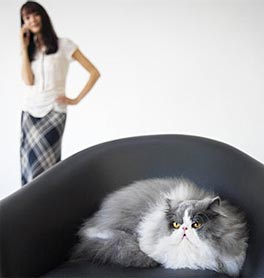 What animals carry rabies?


Dogs, cats, and ferrets should be vaccinated against rabies because they are large enough to survive an attack by a rabid animal, contract rabies, and pose a risk to humans. State law requires all dogs, cats, and ferrets that have bitten or scratched a person to be confined for a 10-day quarantine period to observe the animal for signs of rabies.

Bats that bite or scratch a person or domestic animal are of great concern for potential rabies. Use care and protection to contain the bat and call Animal Control to pick it up for rabies testing. Call us for guidance if you find a bat inside your home.

Small animals and rodents such as squirrels, hamsters, guinea pigs, gerbils, chipmunks, rats, mice, gophers, moles, rabbits, and hares seldom survive an attack from a rabid animal and therefore don't normally carry rabies. A bite or scratch from these animals should be treated, but we don't take reports or confine these animals for rabies testing.

Carnivores such as raccoons, foxes, skunks, bobcats, coyotes, and wolves are not legal to possess and can have rabies virus without any visible signs. Do not handle these carnivores, and report any possible rabies exposure. We can set Have-a-Heart traps to capture the animal, if necessary.

Livestock such as cattle, horses, mules, donkeys, goats, swine, and sheep are not likely to have rabies, but exposure to saliva from infected livestock is a concern. If the animal is clinically ill with signs suggestive of rabies, treatment and testing must be weighed against the circumstances of exposure. Involve your doctor and the Georgia Poison Control Center in the decision. We don't normally take reports of livestock bites.

For more information, call the Animal Control bite officer at 770.339.3200.



Can I trap stray or wild animals in my yard?
Yes - it is legal to use these traps to capture unwanted nuisance animals on your property if you provide them with adequate food, water, and shelter until they can be transported to Animal Control. For domestic animals, it is important to give Animal Control any information you have about the owner.


Call 770.339.3200 (Monday – Friday, 8:30am – 4:00pm) to start the complaint process.

What constitutes a barking dog?
Continued and repeated barking that disturbs the peace of a neighborhood is a violation. Of course, we recognize that dogs will bark when they see something or someone, and we do look for a cause of the barking. Gwinnett County law addresses barking dogs in the Nuisance section (Ordinance Section 10-33) as any "animal which excessively makes disturbing noises including, but not limited to, continued and repeated howling, barking, disturbance or discomfort to neighbors or others in close proximity to the premises where the animal is kept."

What constitutes cruelty to animals?
Not providing proper food, water, and shelter at all times constitutes neglect. Animal cruelty applies to acts of violence. For details, see Animal Control Ordinance 10-50.

Does Gwinnett County license animals?
No, Gwinnett does not license pets but does require a current rabies tag.

What is my liability for property damage or personal injury by my pet?
If your pet damages property or injures another animal or a human, you can be subject to criminal and/or civil legal action. If you receive a citation for violating a law, you may have to pay restitution and a court fine at the time of your hearing.

Where do I pay a fine for an animal violation?
Contact Recorder's Court (770.619.6100) to see if you can pay your citation prior to the court date. If the citation specifies a city court, call that court for information.