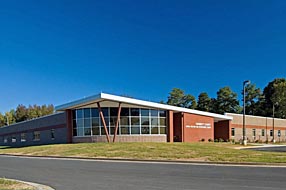 For the safety and protection of all Gwinnett County residents, including our animals, the Animal Welfare and Enforcement Unit is part of the Gwinnett County Police Department.

The Gwinnett County Animal Shelter houses lost or stray animals, along with animals who've been given up for adoption. With pet overpopulation on the rise, Gwinnett County is proud to report a decrease in the number of animals being received at the shelter and an increase in the number of animals the shelter has placed with individuals, families, and rescue groups.

If you're interested in adopting a new pet, or if your pet is lost, the Gwinnett County Animal Shelter is a great place to begin your search.

Address and Contact Information:
Gwinnett County Animal Welfare and Enforcement
884 Winder Highway
Lawrenceville, GA 30045
Telephone: 770.339.3200
Fax: 770.339.3235

---
Gwinnett County Animal Welfare and Enforcement
Routine Hours of Operation
Effective January 3, 2017

Animal Shelter: Office Hours
Monday - Thursday: 8:30am - 6:00pm
Friday - Saturday: 8:30am - 4:00pm
Closed Sunday

Animal Shelter: Kennel Hours
Monday - Thursday: 11:00am - 6:00pm
Friday - Saturday: 11:00am - 4:00pm
Closed Sunday

Animal Intake
Monday - Friday, 11:00am - 3:30pm
Closed Saturday and Sunday

Field Operations
Provided Monday - Sunday, 8:00am - 10:00pm
---