OneStop Centerville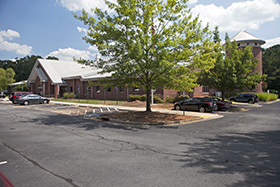 Centerville Classes and Events
Rental Information

OneStop Centerville Partnerships
OneStop Centerville provides quality facilities and develops programming that strengthens and serves the diverse needs of the community. Rental space is also available at OneStop Centerville for special occasions or events.
OneStop Centerville partners with other governmental and nonprofit agencies as well as the community to bring programs that focus on:
Community involvement building
Family support
Child, adult, and senior education and enrichment
Individual health and wellness
Positive child and youth development
Recreational activities

OneStop Centerville is located at 3025 Bethany Church Road in Snellville. Please click here for directions.

Those interested in offering programming at the center should call 678.277.0228 or email onestopcenterville@gwinnettcounty.com.
OneStop Program Guide
Classes are subject to change. For the most current class listings at OneStop Centerville, call 678.277.0228.
Click
here
to view the OneStop Program Guide. The publication includes information about various programs and services offered by the division, as well as four-month calendars of classes and events for the OneStop Norcross, OneStop Buford and OneStop Centerville Centers.