Death Investigation - Unidentified Asian Female - Remains Identified, Case Still Being Investigated
Update #1, 01/10/2018: After a composite sketch of the victim was published, the lead investigator received several tips about the possible identity of the deceased woman found at Gwinnett Place Mall on December 21. After weeding through those tips, and with help from the Gwinnett County Medical Examiner's Office, the woman has been positively identified at Silling A. Man (age 19, Lawrenceville). She was of Cambodian descent.
Silling was previously reported as a missing adult on October 8, 2017 by a family member. Shortly after the missing person case was assigned to an investigator, Silling returned home, and she was removed from GCIC (10/10/2017). The family said that she ran away again shortly after the missing person case was closed. No additional missing person report was filed.
This case has not been ruled as a homicide by the Medical Examiner's Office, though the circumstances surrounding her death are still being investigated. It is believed that Silling died about 2 weeks prior to her body being found. There were no surveillance cameras in the mall corridors at the time.
The family did not have any contact with her since her re-disappearance on October 10. The detective learned that she visited her previous place of employment at the Perimeter Mall to pick up her last paycheck on November 20. Silling was a student at Georgia State University, though her current status is unknown.
The detective is looking into Silling's activities and acquaintances leading up to her death. If anyone has any information about her from mid-October to mid-December, they are asked to call GCPD detectives at 770 513-5300.
The family of Silling Man has requested privacy in this matter.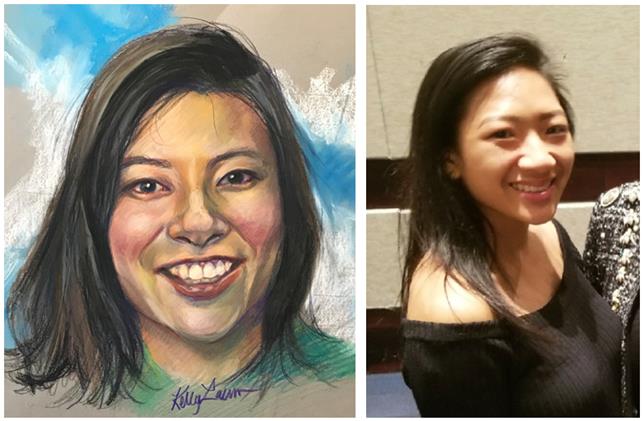 Original, 01/02/2018: (Duluth, Georgia) The Gwinnett County Police Department Criminal Investigation Section needs the public's help in identifying the remains of an Asian woman found on December 21 at around 11am.
The body of an unidentified Asian woman was found in a vacant vendor space in the food court of Gwinnett Place Mall (2100 Pleasant Hill Road, unincorporated Duluth). A maintenance worker said he was doing a routine inspection of the unit and that the side door to the restaurant was locked. He climbed over the counter to inspect the space. The woman's body was found in the back room.
The responding officer noted in the report that the woman had black hair and was wearing a black mesh style jump suit. Her black tennis shoes were lying next to her feet.
There were not any obvious signs of trauma to her body, and the Medical Examiner's Office was called. At this point in the investigation, this is not considered a criminal homicide. The main goal is to identify her and then begin looking in to her past, people she associated with, and the timeline leading up to the discovery of her body. The woman is believed to have been between 20-30 years old, 5 feet tall and weighing about 100 lbs. The sketch was provided by the Georgia Bureau of Investigations.
It's very likely that a family is out there wondering about the whereabouts of their missing loved one. Though this may not be the outcome they may have been hoping for, we still feel it's important to bring them closure, as heart-breaking as it is.
If anyone has any information to share in this case, please contact GCPD detectives at 770-513-5300. To remain anonymous, tipsters should contact Crime Stoppers at 404-577-TIPS (8477) or visit www.crimestoppersatlanta.org. Crime Stoppers tipsters can receive up to $2,000 for information leading to an arrest and indictment in this case. Case Number: 17-118774