UPDATE: Homicide - Montauk Hill Drive, Buford
Update #1, 11/17/2017: The victim has been identified as George Young (age 43). George lived at the home with his wife and other family members. No warrants have been obtained for the suspect, nor has a suspect been identified. The crime occurred at 3196 Montauk Hill Drive.
The lead detective is still seeking tips in the case.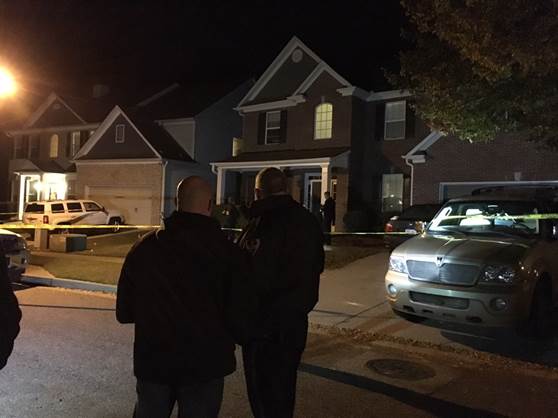 Original, 11/17/2017: (Buford, Georgia) The Gwinnett County Police Department is currently investigating a homicide on Montauk Hill Drive in Buford. Officers were originally dispatched to the home around midnight.
Based on the preliminary investigation, an adult male was just returning home from a security job outside of Gwinnett County. The man was on his front porch preparing to enter the home when he was shot.
Several family members from inside the home heard the gunshots and went outside to investigate the source. That's when they found the victim on the porch. Family members tried to render aid until an ambulance could arrive.
The Gwinnett County Fire Department determined that the victim was deceased, and Homicide Investigators were dispatched. After arriving at the home, detectives secured a search warrant, and the Crime Scene Unit began processing the scene.
There is no significant dispatch history for the home within the past year. Family members remained on scene to meet with investigators. No suspects have been identified, and we are seeking tips in this case.
The name of the victim is not being disclosed at this time.
If anyone has any information to share in this case, please contact GCPD detectives at 770-513-5300. To remain anonymous, tipsters should contact Crime Stoppers at 404-577-TIPS (8477) or visit www.crimestoppersatlanta.org. Crime Stoppers tipsters can receive up to $2,000 for information leading to an arrest and indictment in this case. Case Number: 17-107350