What Is S.M.I.L.E.?
History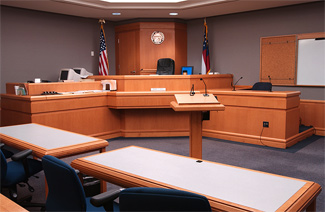 S.M.I.L.E. (Summer Mentoring in Legal Education) Gwinnett is a program initiated by State Court Judges Pamela South and Joe Iannazzone in 2016. With the assistance of Rebecca Streetman, Program Specialist for Law, Public Safety, Corrections, and Security at South Gwinnett High School, Dana Pagan, former Deputy Chief Assistant Solicitor and current defense attorney, and Magistrate Judge Kim Gallant, the program runs for six or seven sessions in June and July each year.
Since the program's inception in 2016, almost forty students have spent Friday afternoons at the Gwinnett County Justice and Administration Center learning about the legal system from lawyers, judges, law enforcement officers, and other legal staff members.
The program is offered at no cost to students and is staffed by volunteers. Students must provide their own transportation to the Gwinnett Justice and Administration Center for the afternoon sessions.
The program was inspired by a program begun by Judge Stacey Hydrick in Dekalb County State Court several years ago.