Divisions
Divisions
Sheriff's Administration Division


The Sheriff is the elected official responsible for the administration and operation of all services within the agency. The Administration Division of the Sheriff's Office includes the Chief Deputy as well as the Professional Standards Unit, which conducts internal investigations of employees and background investigations on employment applicants. The Administration Division also encompasses the Technology Management Unit, which is responsible for the development, implementation, and maintenance of all computer-related systems along with telephone, radio, and paging systems. The Training Division commander oversees policy and compliance, accreditation, public safety education, the explorer program, internships, evidence, and planning and research. The Finance office within the Administration Division oversees all financial and purchasing matters of the Sheriff's Office. The Public Information Officer prepares news releases and other activities that generate media interest and inform the public of Sheriff's Office activities, policies, and events.
---
Jail Administration Division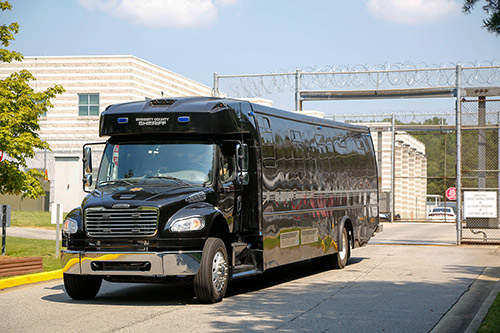 The Jail Administration is responsible for transportation of inmates to and from court and also to and from state prisons, inmate food and medical services, and inmate classification. Additionally, uniform and supplies as well as maintenance services for the jail and all other areas of the Sheriff's Office are the responsibility of the Jail Division.
---
Jail Operations Division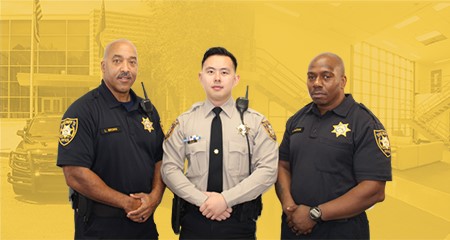 The Jail Division administers the operations of the Jail, which is the largest division in the agency. Jail Operations is responsible for the intake, security and housing of pre-trial detainees and inmates, and controlling inmate movement.
---
Court Services Division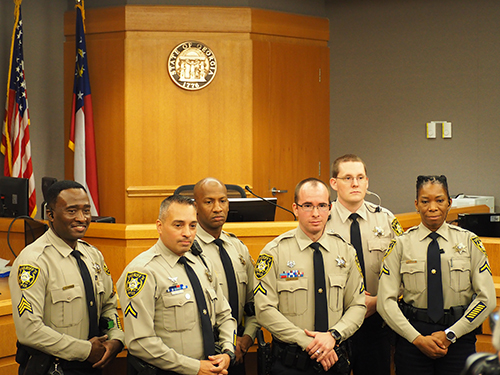 The Court Services Division attends all sessions of all courts, provides safety and security for judges, counselors, prisoners and the public within the court building. It also manages and directs all inmates, personnel, programs and activities associated with the security of the Gwinnett Justice and Administration Center. The Civil Division is responsible for service of civil process, execution of civil court orders, the domestic violence unit, warrant application investigations, and sheriff's judicial sales.
---
Field Operations Division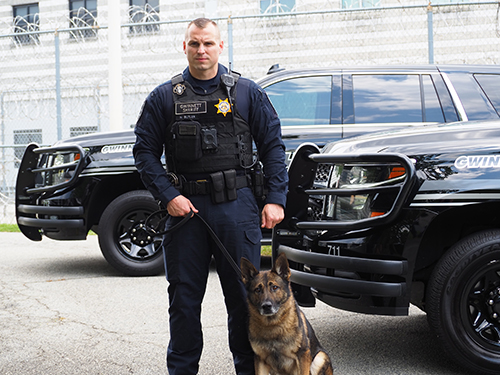 The Field Operations Division is primarily responsible for serving criminal processes, such as court orders and arrest warrants. This division is responsible for fleet, emergency operations, and the reserves. This division also handles investigation, apprehension, extraditions, sex offenders, and family violence. Other details include K-9 unit and L.P.R. unit.
---