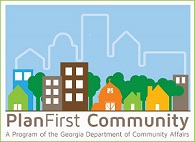 The Planning Division is responsible for long-range planning, data analysis and
zoning administration
activities in Gwinnett County.
The Long-Range Planning Section of the Planning Division is responsible for formulating policy recommendations and programs to guide future growth and development in Gwinnett County. These duties include the preparation, update, implementation and monitoring of the
Gwinnett County 2030 Unified Plan
, sector or small area plans, special projects as well as coordination with the County's municipalities and other local, regional, State and Federal government agencies.

The Current Planning Section administers Title 2 of the Unified Development Ordinance (Land Use and Zoning). This section receives, reviews and analyzes applications to rezone property in the unincorporated areas of the County. In addition, the section accepts and processes Special Use Permit, Change-in-Condition, and Buffer Reduction applications, disseminates zoning information to the public, and prepares zoning certification letters as requested. This section also coordinates the Development of Regional Impact (DRI) submittal process with State and regional government agencies. The Current Planning Section provides staff support to the Gwinnett County Planning Commission.
The Planning Division has a considerable amount of public interaction. The Planning Division responds to walk-in visitors, telephone calls and e-mails seeking technical assistance with zoning, land use, etc. Additional Planning Division services include coordinating County-wide planning studies, research, GIS mapping, data analysis, and census-based demographic information.