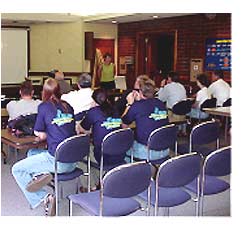 Several opportunities exist for citizens to participate in the planning process with Citizen Advisory Groups. Current committees that influence storm water regulations and planning efforts are listed below.
More information on several of these committees can be found in the Planning and Development Department:
Planning Division
Development Division

Information on the web about the Greenways and Open Space Master Plan is found in Parks and Recreation. Addressing storm water pollution requires examining the way we live, work and play. How we design and build where we live and how we get to work has a big impact on producing and controlling storm water quantity and quality.
Gwinnett continues to examine our regulations with staff and public input though committees such as the Development Advisory Committee and the Tree Advisory Committee.