Water Science with Wade
Water Science with Wade is a professionally produced video series created by Gwinnett County Water Resources for 3rd, 4th and 6th grade classrooms in Gwinnett County. The videos use humor, animated graphics and live action to engage students and teach the importance of protecting and conserving our water resources. Each episode is aligned with Gwinnett's Academic Knowledge and Skills (AKS) science standards for the targeted grade level.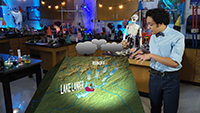 Protecting Our Watersheds: Third grade students will identify sources of water pollution, learn how it impacts the environment and find out what they can do to help keep our waters clean. They will also explore the characteristics of watersheds and discover how water flows through Gwinnett County.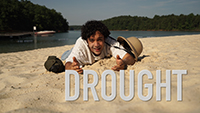 Waters Amazing Adventures: Fourth grade students will explore the water cycle, weather and the effects of drought. By following the journey that our water takes from Lake Lanier, they will see the different ways that we use water in our daily lives. Students will also learn how they can do their part to conserve water and prevent waste.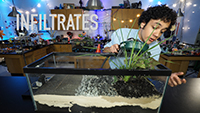 Planet H2O: Sixth grade students take a closer look at all the ways we depend on water and realize that the amount water available for our use is extremely limited. Wade also demonstrates the processes of erosion, infiltration and the water cycle to help students understand how water affects our planet.
To view the Gwinnett County AKS standards covered in each video, please download our flyer.Water Science with Wade (PDF)
To receive a DVD copy of these videos by mail, please send an email to DWRschools@gwinnettcounty.com or call 678.376.6722.