May 2012 Paramedic Graduates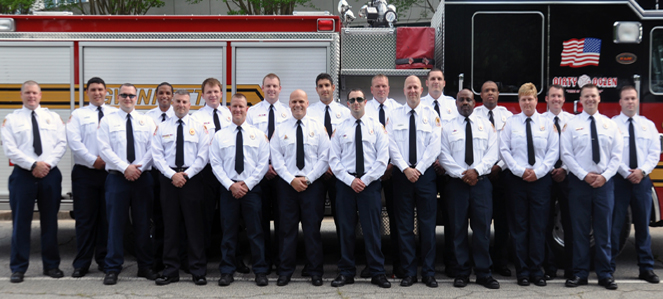 The Gwinnett County Department of Fire and Emergency Services graduated a class of 20 paramedics on May 15, 2012. The graduates are veteran Gwinnett County firefighters who have taken steps to better themselves and become skilled pre-hospital emergency care givers, and in doing so, completed many hours in the classroom and in a clinical setting. The county will use these individuals and their skills in ambulances and on paramedic engine companies. Family, friends, elected officials, and many public safety personnel showed their support for the graduates at Tuesday's ceremony held at the Gwinnett Justice and Administration Center in Lawrenceville.
The new paramedics are: Joshua Barnes, Andrew Bellone, Coleman Cown, Keith Fitzpatrick, Brian Headspeth, Michael Jones, John Jordan, Aaron Klinect, Mary Maka, Anthony Meriwether, Matthew Mills, John Poe, Vee Sanchez, Joey Shannon, Hossein Shirazinejad, Dan Staton, Matthew Thrash, Timothy Towe, Adam Wade, and Ethan Young.
If you are interested in seeing if you have what it takes to serve as a firefighter, check out the fire employment webpage