Gwinnett County is located northeast of Atlanta, Geor­gia and covers 437 square miles. During the 1980s and 1990s, Gwinnett was one of the fastest growing counties in the United States and now has more than 900,000 residents.

The Gwinnett County Police Department was unoffi­cially formed in the 1930s when county commissioners appointed one man to police the area. The one-man operation continued informally for nearly 20 years, until March 2, 1953, when commissioners established a struc­tured police department with the appointment of two police officers. The starting salary was $250 a month.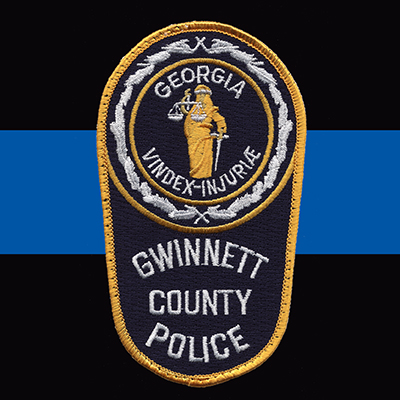 John W. Crunkleton was appointed Gwinnett's Chief of Police on February 19, 1969, and during his 17 years as Chief, he built the foundation of today's department.

Today, the Gwinnett County Police Department has its own POST-certified training facility, a 911-call cen­ter, five precincts, an animal welfare and enforcement center, and a headquarters serving the county. The department currently has an authorized strength of 784 sworn officers, and they respond to more than 750,000 calls a year. To aid in the protection of the county, the police department uses many special units such as Detectives, Aviation, K-9, Motors, DUI Task Force, Narcotics, Accident Investigations, Vice, Gangs, SWAT, and Explosive Ordnance Disposal.

In November 1993, the department applied for and re­ceived accreditation from the Commission of Accredi­tation for Law Enforcement Agencies, Inc. The current chief, A.A. "Butch" Ayers, was appointed on October 25, 2014.