Crime Stoppers Website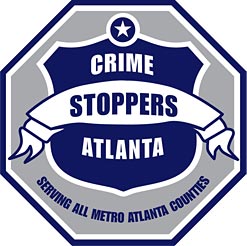 Making a Police Report
If you are calling and want to make a police report of a crime please dial 770.513.5700. If it's an emergency, dial 9-1-1.

File Police Report Online
Reporters and Assignment Desk Editors
Reporters and assignment desk editors are urged to contact the Public Information Office Media line at 770.513.5209 between the hours of 8:00am to 10:00pm or via e-mail pdpio@gwinnettcounty.com. This system relays emails to the PIO 24/7. The PIO will provide media contact procedures upon request.
For information specifically related to recent arrests, you can access the Gwinnett County Sheriff's Office's website at www.gwinnettcountysheriff.com, click on "Docket Book" and see current book-in photos and charges.
Open Records Request
The Open Records Unit is a division of the Office of the Chief available to provide information to the public relating to incidents/accidents that are not considered the initial report.

Initial reports can be obtained from the Records Unit. Documents requested through open records can be picked up at Police Headquarters, received via email, regular mail and fax.


Police Headquarters:

770 Hi Hope Rd
Lawrenceville, GA, 30043
Open: Monday – Friday, 8:00am – 4:00pm
All other information included in a report/investigation can only be released through open records and must be requested in writing. All requests will be processed within three business days as specified by Georgia Open Records Act after the request is received. If the information being requested is archived you will be notified of the length of time it will take. Please be advised that certain records are not releasable under Open Records due to cases being Active/Pending Investigation/Pending Prosecution/the nature of a crime or incidents with Juveniles involved.

Requests can be made via email at policeopenrecords@gwinnettcounty.com, by fax at 770.513.5006, or by regular mail at P.O. Box 602, Lawrenceville, GA, 30046. Attention Open Records.