Environmental and Heritage Center
Rotating Banners 2 Portlet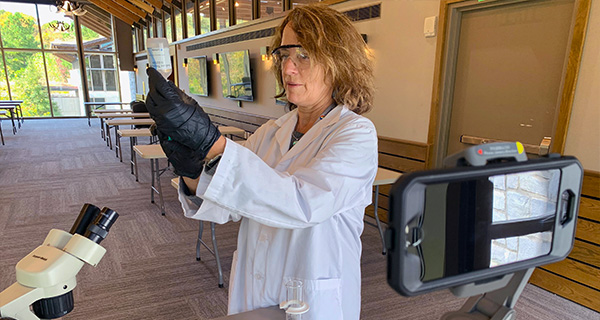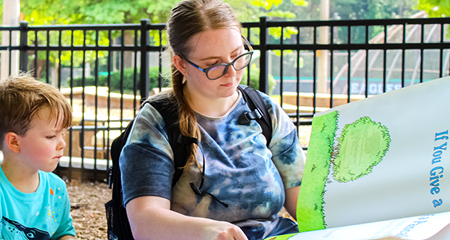 Add to our story! Donate children's books in celebration of National Park and Recreation Month!
Learn more
Gwinnett Environmental and Heritage Center

Scope out a world of wonders at the Gwinnett Environmental and Heritage Center, located on 233 wooded acres near the Mall of Georgia. Explore educational exhibits inside, including the Water Ways diorama and the kid-friendly Discover H20, and enjoy recreational offerings outdoors, from the Treetop Quest ropes course to five miles of walking trails. Picnic at the wooded pavilion and venture back in time at the historic Chesser-Williams House, also on the campus.
Gwinnett's first LEED-certified building is a model of eco-smart innovation, from the pervious pavement to the green roof – the largest sloped vegetative roof in the Southeast. Among the tranquil water features are a waterfall wall and a natural stream teeming with tadpoles and turtles.
Designed in partnership with the Gwinnett County Board of Commissioners, the Gwinnett County Board of Education, and the University of Georgia, this cultural center is also available as a rental venue.
Hours of Operation
Office:
770.904.3500
| Fax: 770.932.3041
EHC@GwinnettCounty.com
2020 Clean Water Drive | Buford, GA 30519
Office Hours


Monday – Friday | 8:00am – 5:00pm


Saturday – Sunday | closed

Trail Hours


Monday – Sunday | dawn – dusk



Public Hours


Monday – Saturday | 9:00am – 4:00pm


Sunday | closed