Courts
Gwinnett County Courts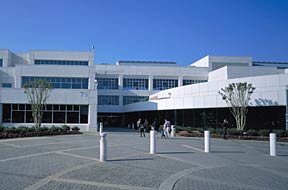 The Gwinnett County Clerk of Courts website is maintained separately and independently from gwinnettcounty.com. The Gwinnett Courts website is the official site for Superior, State, Magistrate, Probate, Juvenile, and Recorder's Court information.
By clicking the GwinnettCourts.com link, you are leaving the Gwinnett County website.
For information about Gwinnett Courts' response to the COVID-19 pandemic, see the COVID-19 update article or visit GwinnettCourts.com.
For answers to specific questions dealing with the Gwinnett Courts, email courtinfo@gwinnettcounty.com.
Pay your traffic citation tickets online.

Read more about parking at the Gwinnett Justice and Administration Center or watch the GJAC parking video.
Jury Scam Alert
The public should be aware of a scam that is occurring across the nation.
You may receive a telephone call or text message notifying you that you have missed jury duty and that you should immediately call the telephone number provided. The text further directs the recipient to call the number to pay a fine. THIS COMMUNICATION IS A BOGUS NOTICE.
No one affiliated with the Gwinnett Judicial Circuit Clerk of Superior Court's office, or with the Gwinnett County Sheriff's Office, sends out texts or email messages to jurors of this nature. We would contact jurors via telephone but when we do, the respective staff member will identify themselves. Our automatic telephonic messaging system provides notices to jurors concerning status of cases and appearances. If you are asked to call the office, the telephone number provided will be the main Gwinnett County switchboard number 770.822.8000.