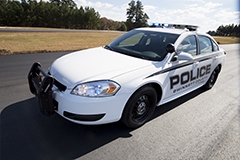 Police Officer Trainee
- $38,642 ($40,960 with 4 year college degree)
Police Officer Senior - $43,200 ($45,792 with 4 year college degree)
Master Police Officer - $49,528 ($52,500 with 4 year college degree)
Police Officer Trainees automatically promote to Police Officer Senior on their one year anniversary with successful completion of the police academy and field training program.
After two years at the rank of Police Officer Senior, officers are eligible for a non-competitive promotion to Master Police Officer with completion of certain training requirements.
Gwinnett County has a 12 step pay system with 4% annual raises.