UPDATED #1: Stabbing / Homicide - Crescent Walk Drive, Warrants
Update #1, 08/08/2017: The victim has been identified as Vera Tulbure (age 33, Suwanee).
The suspect, Jesse Louis Bodie (age 33) has active warrants for Murder and Aggravated Assault in reference to yesterday's homicide. It's is possible that Jesse is actively trying to leave Gwinnett / metro Atlanta. If anyone sees Jesse, they are urged to call 911 immediately.
Original, 08/07/2017: (Suwanee, Georgia) Officers and detectives are currently at the scene of a homicide/stabbing at 3865 Crescent Walk Lane in unincorporated Suwanee. Officers assigned to the North Precinct were originally dispatched to a "trouble unknown" call around 2:30pm. Before officers arrived, the call was upgraded to a stabbing.
The 911 caller told our dispatchers that a female family member had been stabbed. The Gwinnett County Fire Department responded to the scene and took the victim to Gwinnett Medical Center in Lawrenceville in serious condition. She later died as a result of her injuries.
Officers searched the home; the suspect had already fled.
As an extra precaution, the SWAT Team issued a limited activation in an effort to use every available resource to locate the suspect.
There is a history of domestic disputes between the victim and suspect. Specific details are not immediately available.
The suspect has been identified as Jesse Louis Bodie (age 33). He is a black male with black hair and brown eyes. He weighs about 170 lbs. and is about 6 feet 1 inches tall. To our knowledge, Jesse does not have a vehicle. He has active warrants for his arrest (unknown charges) for a previous incident, but he hasn't yet been charged with today's crime.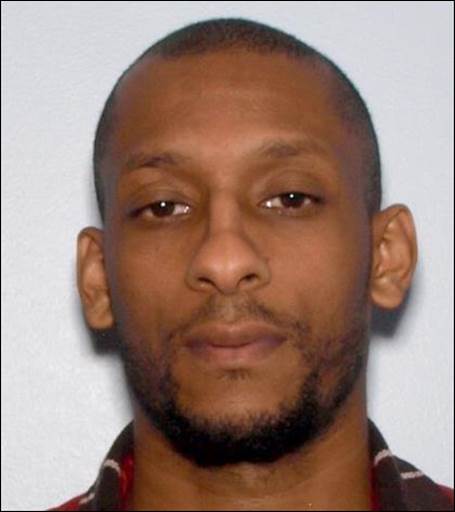 A Reverse 911 was issued to the residents in this neighborhood. The statement tells the residents to call 911 if they see the suspect.
If anyone has any information to share in this case or knows of Jesse's whereabouts, please contact GCPD detectives at 770-513-5300. To remain anonymous, tipsters should contact Crime Stoppers at 404-577-TIPS (8477) or visit www.crimestoppersatlanta.org. Crime Stoppers tipsters can receive up to $2,000 for information leading to an arrest and indictment in this case. Case Number: 17-072982