Municipalities
The Municipalities of Gwinnett County

Gwinnett is home to 16 municipalities. Although the majority of Gwinnett's citizens live in unincorporated areas, these municipalities play a vital role in the economic and social fabric of the county. To open a particular community's Web site in a separate window, please click on a name below.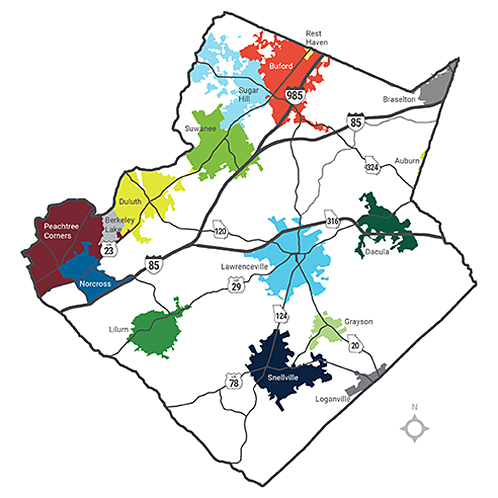 * Rest Haven does not have a website at this time
The unincorporated area known as Centerville is also home to many Gwinnett County residents.