Elisha Winn House
Elisha Winn House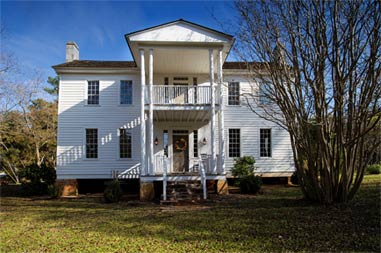 Listed on the National Register of Historic Places, the Elisha Winn House located at 908 Dacula Road in Dacula was constructed around 1812 in what was then Jackson County. The house and property became part of Gwinnett County on
December 15, 1818.

As part of the newly formed county of Gwinnett, the Elisha Winn property is significant because much of the planning for the new county took place in this house. The first functions of county government were carried out here, including courts, elections, and the jail.

For more historical and program information, contact the Gwinnett Historical Society at 770.822.5174 or visit www.GwinnettHS.org.