Gwinnett Trails
Rotating Banners 2 Portlet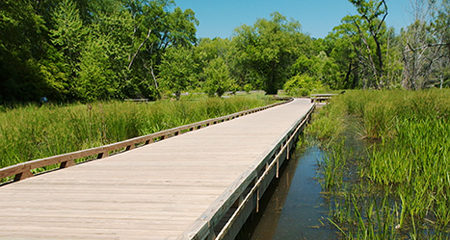 Explore Gwinnett's growing network of trails and greenways!
Hit the Trail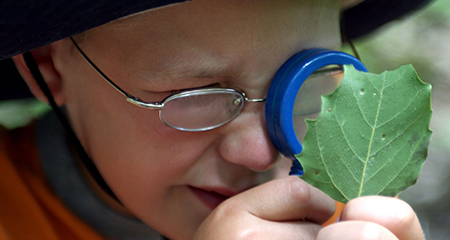 Have fun with a trail scavenger hunt to find Piedmont plants and animal tracks!
Get the Field Guide
Gwinnett Trails
Gwinnett Trails is an award-winning system with over 145 miles of multi-use paths. The Gwinnett Trails program consists of implementing the Countywide Trails Master Plan, a vision to more than triple the existing system through capital investments in new trail facilities, a cohesive branding and identification system of signage, robust community outreach to bring awareness of the system, and engagement with community partners. These extensive efforts are in coordination with the Gwinnett County Departments of Community Services, Transportation, Water Resources, Support Services, and Communications, as well as in collaboration with all 16 Gwinnett Cities and six Community Improvement Districts.
The Gwinnett Standard is an expectation of excellence in service, stewardship, and integrity in everything we do, and Gwinnett Trails upholds this standard for our trail network.
Gwinnett's trails promote a healthy and active lifestyle, foster a sense of community, and preserve the natural environment. They provide opportunities for individuals and families to engage in physical activity, connect with nature, and enjoy the beauty of Gwinnett County. They also encompass a diverse range of trails that cater to different preferences and skill levels. These trails wind through picturesque landscapes providing an immersive experience in nature. Some trails are paved, making them suitable for strollers, wheelchairs, and bicycles, while others are more rugged and offer a more challenging hiking or mountain biking experience.
Whether for exercise, relaxation, or exploration, Gwinnett Trails offers something for everyone!
Follow us @GwinnettParksandRec for #TrailsTuesday!

Help Locators
| | | |
| --- | --- | --- |
| | | For your safety, we've installed 911 emergency help locator signs on several Gwinnett Trails. In an emergency on a trail with a help locator system, call or text 911 and provide the closest help locator number to assist emergency personnel in finding your location. Do not move from the help locator until found or directed to do so from emergency personnel. |
Parks and trails with help locators:
Recognition and Partnerships
Since 2019, Gwinnett Trails has been recognized with the following awards, grants, funding, and established partnerships:
The first county to sign onto the National Recreation and Park Association's, Trust for Public Land's, and Urban Land Institute 10-Minute Walk Campaign (completed in partnership with the City of Lilburn)
$40K grant from the 10-Minute Walk campaign to develop a concept for the Singleton Greenway Phase II
2020 National Association of Counties (NACo) Parks and Recreation Award for the Countywide Trails Master Plan
2020 Coalition for Recreation Trails Tom Petri Annual Achievement Award - Community Linkages for the Countywide Trails Master Plan
2021 National Association of County Park and Recreation Officials Trails & Corridors – Class II Award for the Countywide Trails Master Plan
Inclusion of the Gwinnett Countywide Trails Master Plan into Atlanta Regional Commission's Regional Trail Vision
$1.1M in funds from the Atlanta Regional Commission for engineering design for segments 3 and 4 of the Loop Trail
$260K in funds from the Atlanta Regional Commission for the Piedmont Pathway – Trail Scoping Study
$250K in funds from the Atlanta Regional Commission for the Safe and Equitable Access Study
2022 partnership with Children's Healthcare of Atlanta's Raising Resilience program
2023 National Recreation Trail designation for the Harris Greenway Trail
$2M Grant from Georgia Governor Brian Kemp

Raising Resilience
Gwinnett Trails and Live Healthy Gwinnett have partnered with Children's Healthcare of Atlanta's Strong4Life Raising Resilience program to install interactive signage along four Gwinnett Trails in the following parks: Lenora, (Snellville), Little Mulberry (Dacula), Mountain Park (Lilburn), and Shorty Howell (Duluth). This partnership encourages and inspires children to build Resilience, manage stress, and cope with challenges. Check out the signs the next time you visit one of these parks—and we hope to expand this program to other Gwinnett Trails!
This partnership will be featured in an American Trails webinar: Creative Trails Programming Through Public-Private Partnerships.
To learn more about Children's Healthcare of Atlanta's Raising Resilience program at Strong4Life - Raising Resilience.