Volunteer Impact
We love our volunteers!
Gwinnett County thanks all of those who volunteer their time and talents to make a positive impact in our organization and throughout the Gwinnett community!
National Volunteer Week

Selfless volunteers help contribute to more than 1 million hours annually! Residents all over the county benefitted from their efforts and appreciated their dedication.

Each April, the Gwinnett County Board of Commissioners recognizes Gwinnett's dedicated volunteers during National Volunteer Week.
Volunteers and Department Officials are invited to attend a special proclamation and reception to celebrate service hours provided, support of county operations, and the positive impact on the Gwinnett community over the past year.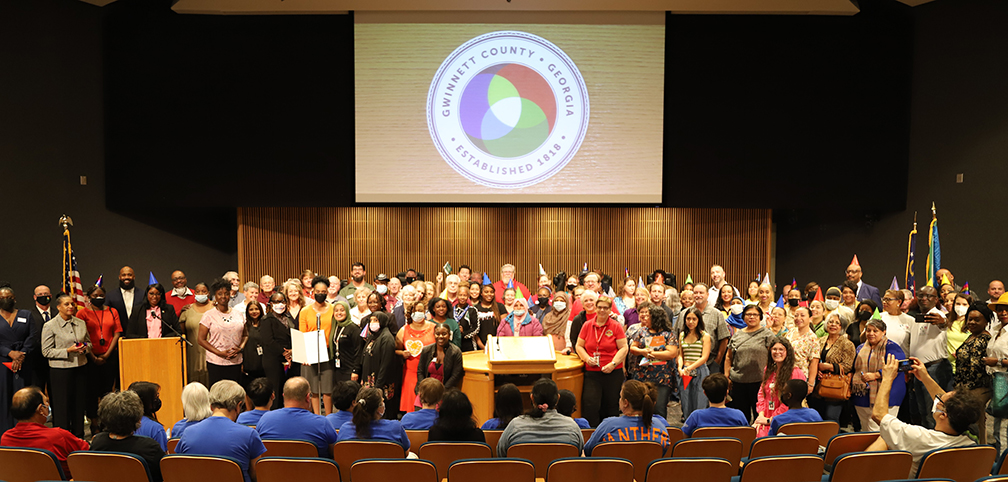 Volunteer Appreciation Party 11/17/19