Achievements
28 Months as District Attorney
District Attorney Patsy Austin-Gatson issued a letter to Gwinnett residents sharing successes and challenges from her first 28 months in office: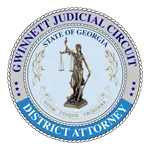 April 28, 2023

Dear Gwinnett Community:
It is my pleasure to report to you after 28 months in service that we are working diligently and efficiently for you.

I am blessed to have some of the most talented assistant district attorneys, victim witness advocates, investigators, and legal assistants in the state. I have hired more than 90 people across all divisions of my office, and we have a phenomenal team that I am very proud of, and they are proud to say that they are working for all in Gwinnett County.

Currently, during my tenure, we have had more than 59 murder convictions (31 of those convictions are for murder, 25 for involuntary/voluntary manslaughter and three for vehicular homicide).

Since the beginning of 2023, we have had nine murder jury trial convictions and five murder pleas. In other serious violent and nonviolent felonies, we have had 20 jury trial convictions, two bench trial convictions, and 841 pleas. These felony convictions and pleas range from acts of family violence, personal injury, property, and drug offenses. As April concludes, the District Attorney's Office continues to work efficiently to ensure we prosecute, convict, and bring justice to Gwinnettians.

In the 11 Court Divisions that we service, three are running double court rooms. Cases as old as 2014 were present since the beginning of my administration in 2021 which has presented many challenges including the ability to find both witnesses and victims. Due to the many COVID and pre-COVID back log cases, our trial teams are working hard to manage the load and have increased the number of trial weeks. We have worked to secure a 15% pay raise for the assistant district attorneys to retain this talent for the citizens and residents of Gwinnett County which celebrates the hard work my office is doing. This adjustment may also apply to other jobs within the office in ongoing budget years.

We will remain vigilant in protecting our young people from drugs as we are aware of vaping and THC products in our schools. As I am sure you are aware, I was sued by a group regarding the drugs Delta 8 and Delta 10. The matter against me was ordered dismissed by the Supreme Court of Georgia and it is my hope that the law will be revised in order that it can be clearly interpreted and enforced.

BUT here are the sad facts. As of April 23, 2023, there have been 74 cases of fentanyl, opioid, and xylazine certified and uncertified deaths in Gwinnett County. I am asking our community to remain vigilant when it comes to our young people and drugs of any kind. Our kids should be learning math, science, and history, NOT vaping. This breaks my heart to report these deaths to our community and we are not even halfway through 2023.

To combat this issue, the District Attorney's Office does make it a point to be present within the community to educate and hold those accountable for proliferating this problem and endangering our students.

In addition, we were also the first office in the State of Georgia to begin charging drug dealers with murder who sell drugs laced with fentanyl unbeknownst to the buyer. We have convicted numerous dealers of murder who have done this. There is a drug problem especially within our youth in the form of vaping and illegal substances and our community is suffering. My office is committed to protecting our youth against drugs especially in our schools.

There have been several initiatives that I brought to the District Attorney's Office that never existed before. The first is the RED program. The Rehabilitation Enables Dreams program is an initiative I brought to Gwinnett that reduces the rate of recidivism for our 17 to 28-year-olds. This year long program started in January 2022 and the first cohort graduated this past December with 18 graduates. The second cohort commenced this past January with 22 students. Youth development is a key initiative of my administration, and it is working!

Another initiative is in our Juvenile Courts. We have graduated several cohorts of the RIZER program. This 6-month program provides a second chance for juveniles. After those who have entered it finish, their lives are changed for good. I can't tell you how many parents have come to me after these kids graduate to express their deep gratitude for having programs like this. We also invite high schoolers to spend time with us in our Jr. DA and Investigator Mentorship program during the summer. We have also begun working with homeschoolers and introducing them to what we do. I will continue pushing programs and initiatives like these in my office to give more opportunities to educate rather than incarcerate.

During the past 28 months, we also established a cold case unit, a conviction integrity unit, an expansion of the Special Victims and Gang Task Force Unit. Along with these expansions, I added additional investigators and victim witness advocates. Many of the new investigators have come from the Gwinnett County Police Department and are true professionals. We have also made it a priority to train the community in gun safety and college sexual crime awareness.

In conclusion, in the last 28 months, I have transformed the office of District Attorney to be more responsive, efficient, and transparent. Thank you to my staff and everyone who have been involved in ensuring my office continues to serve the citizens of Gwinnett County. We will continue to work hard within our community to assure that the prosecution of crime is zealously and fairly pursued to do our part in a community that thrives!"


Patsy Austin-Gatson, District Attorney
Gwinnett Judicial Circuit
Patsy.Austin-Gatson@gwinnettcounty.com
2021 Year in Review
Amid a pandemic and jury trials shut down through April 19, 2021, the year began with challenges, but Gwinnett District Attorney Patsy Austin-Gatson said, "we persevered!"
"As Gwinnett County's first woman and African American District Attorney, it has been an honor to serve the residents of Gwinnett," Austin-Gatson said. "We began 2021 amid a flurry of changes, successfully weathered those changes and now have our sea legs beneath us."
One notable accomplishment is spearheading the Rizer program in Juvenile Court. The Rizer program assists juveniles in life skills and dismissal of some cases with long-term follow up. We collaborated with numerous stakeholders in Gwinnett and the region to make where we live safer, a great place to raise families, and to better care for one another. We have built a great staff that is doing wonderful things in serving our community. Gwinnett truly is a vibrant and diverse community and the District Attorney's Office reflects that diversity. We have launched the RED program which enables 17 – 28-year-old defendants to have a second chance at life and minimize recidivism! We have done outreach in our schools, churches and community organizations and continue to work in youth empowerment. We are reviewing numerous cases through our Conviction Integrity Unit. We remembered victims and their families through the Candlelight Vigil event. We also worked extremely hard during the pandemic to prosecute cases commencing on April 19, 2021.
Finally, Austin-Gatson said everyone is welcome to attend the third town hall, hosted by her office, on Jan. 28 from 6 p.m. until 9 p.m. It will be held in the auditorium of the Gwinnett Justice Administration Center located at 75 Langley Drive in Lawrenceville.
The following trial cases resulted in convictions in 2021:
2021 CONVICTIONS (Trials Commenced in April)


Defendant
Convicted Of
Sentence
Date

Juan Lopez-Santos

Child Molestation/Agg. Assault

95 years

12/15

Savion Nathaniel Dillard

Malice Murder

Life, plus 25 years

12/14

Aboubacar Meite

Agg. Assault

3 years' Probation

No Contact/Eval. Et.al

12/14

Deveric Hardy

Malice Murder, Felony Murder

Life/serve 30

11/18

Jesse Grambo

Home Inv. /Agg. Assault

20yrs./Serve 6

11/1

Edgar Ovaldo Lopez

Agg. Assault

20 years to serve 10

10/1

Jerald Richard Benton

Agg. Assault/Stalking

20 years to serve

9/29

Jerald R. Benton

Agg. Assault/Agg. Stalking

55 years to serve

9/29

William Coleman

Robbery

20 years/6 in custody

9/26

Marcus Gardner

Theft by Conversion

5 years' Probation

9/23

Oscar Quintanilla-Sanchez

Rape 2 counts

Life/serve 25

9/20

Geovanni Alfredo Perez

Murder/Armed Robbery

Life w/o Parole

9/20

Tamarat Martin Argaw

Attempted Murder 3 counts

90 years to serve

9/16

Marco Casas

Burglary

10 years' Probation

9/2

Marlin Smith

Trafficking Meth/Gang

100 years to serve 50

8/20

Anthony Savage

Trafficking Meth/Gang

50 years to serve 20

8/20

Hamza Ahmed

Agg. Child Molestation

Life/serve 20

7/16

Germans Lavrinovics

Agg. Stalking

10 years to serve 5

7/12

Jose A. Cruz

Expired License

1 year Probation

7/9

Douglas Forts

Child Molestation/Agg. Assault

Life/serve 20

7/9

Jerry Shawn Davis

Obstruction

1 year/Jail

7/2

Ernest Skinner

Child Molestation/Cruelty

15 years

6/24

Michael Lee Conley

Trafficking Heroin

Life/serve 30 years

6/21

Jamez Maclin

Criminal Attempted Kidnapping

10 years serve 8

6/20

David McCarty

Home Inv./Robbery

30 years serve 15

6/16

Michael Higgins

Financial Card Fraud

1 years' Probation

5/27

Donald Steele

Murder

Life plus 20 years

4/28

John R. Koffler

Obscene Int. w/Child x4

10yrs./Serve 8

2/16
Note: Convictions obtained by pleas are in excess of 2,935. These pleas include violent cases and serious felonies. Eric Denver Moore/Murder Drug pusher Fentanyl case (first in Georgia) and the Robert Bell triple murder case.