Hiring Process
Hiring Process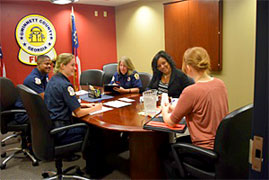 Our department receives thousands of applications each year and our dedicated employment staff strives to assist each candidate during the hiring process.To be considered for employment with the Gwinnett County Department of Fire and Emergency Services, you must complete and submit an online application to Gwinnett County Human Resources. The application may be accessed by selecting the desired position at www.gwinnettcountyjobs.com.
The hiring process is divided into two phases.
Phase I consists of submitting an online application. Applications are reviewed and forwarded to our department if they meet the minimum qualifications of the position. Candidates are then sent a background booklet to start a comprehensive background investigation process. Omissions or inconsistencies in the information you provide may result in your disqualification and removal from the hiring process. Candidates will also be required to submit required documents along with the completed background booklet. The next step in Phase I is the oral interview. Meeting the minimum qualifications of the position does not guarantee an interview. Once a candidate has successfully passed the oral interview, they are placed on the Applicant Register and remain eligible for a period of one year.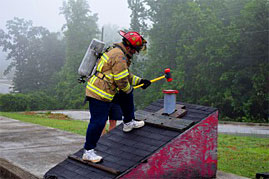 Phase II of the hiring process begins when a candidate is given a conditional job offer. During this phase, depending on the position, candidates are scheduled for several assessments, including a polygraph, fingerprinting, drug screen and medical assessment, physical performance evaluation and psychological evaluation. Immunization records are required for some positions. Upon successful completion of Phase II, the candidate will receive a final job offer.
We encourage you to apply www.gwinnettcountyjobs.com, and we look forward to having you join Gwinnett County Fire and Emergency Services.