Career Opportunities
Career Opportunities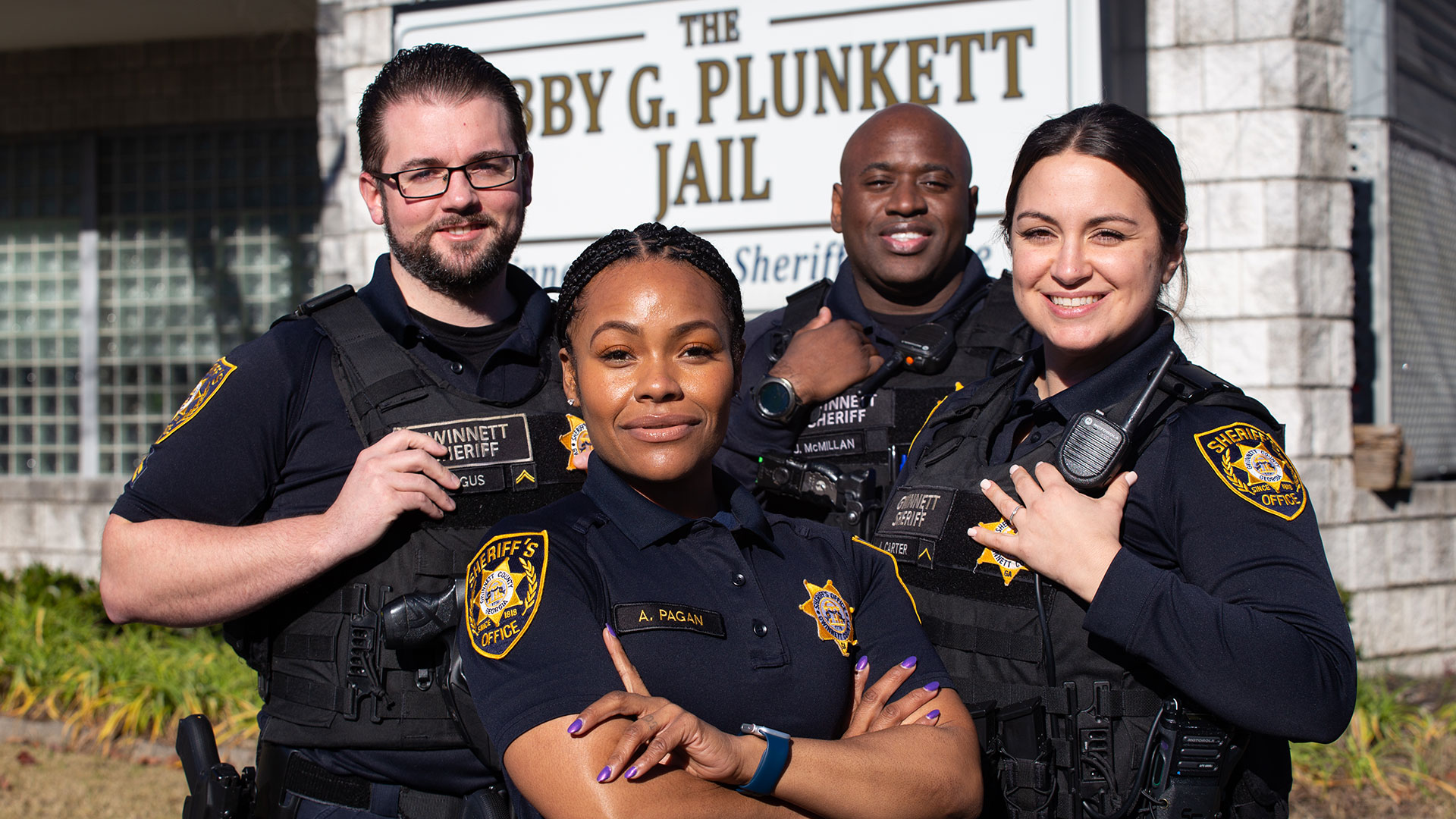 A Deputy Sheriff's primary duty is to oversee individuals who have been arrested and awaiting trial. The Gwinnett County Jail is a direct supervision pretrial facility. Sheriff's deputies may serve in any of the five divisions after promotion to senior deputy sheriff or higher.
Applicants must pass a comprehensive background process (including criminal, controlled substance, credit, driving, and employment history checks) and an oral interview in the first phase. The second phase includes a drug screen, polygraph, and psychological exam.
This position is eligible for compensation under the employee referral program.
Minimum Qualifications:
High School Diploma or G.E.D
Valid Georgia Driver's License
Must be at least 20 years of age at time of application
Must be a US citizen for certification
Must be able to work any shift, weekends, and holidays
Must obtain a state certificate from jailer's school within six months from date of hire
Law enforcement, military, or security experience highly preferred
This is a safety-sensitive position that will require a pre-employment drug test and subsequent random drug and alcohol testing in accordance with Gwinnett County Drug and Alcohol-Free Workplace.
Salary
Base Salary:
Deputy Sheriff/Jailer: $38,989
Deputy Sheriff, Senior: $46,207
Deputy Sheriff, Master: $50,938
Gwinnett County has a 12-step pay system with 4 percent annual raises.
Education incentives added to base salary
Training and experience is considered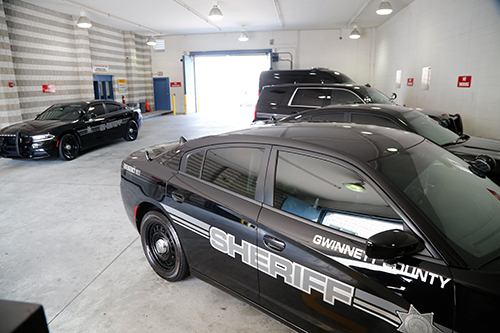 Education Incentive
Associate's degree – 3 percent increase to base salary
Bachelor's degree – 6 percent increase to base salary
Tuition reimbursement is available after 2 years of service for associate, bachelor, and master degrees.
In-State and Out-of-State Lateral Transfers
Lateral Transfers - Applicants currently or formerly employed by a full-service law enforcement agency in Georgia must be in good standing with GA Post. Approved lateral transfers are hired at the rank of Deputy Sheriff Senior. The starting salary range is $46,207 - $54,056.
In-State Lateral Transfer - In-state lateral transfers may qualify for an abbreviated training approved by GA POST.
Out-of-State Lateral Transfer - Out-of-state lateral transfers may qualify for an abbreviated training approved by GA POST.
Issued Equipment
Deputies are issued all equipment gear.
Retirement
Defined Contribution Retirement Plan 401(a) - Employees choose 2.5 percent, 5.0 percent or 7.5 percent contribution. The County contributes 7 percent. Employees are fully vested at 5 years.
Other Positions
Part-time Deputy
$24.43 hourly
Must be able to work any shift, including weekends and holidays
Must be PBLE certified and in good standing with GA POST

Reserve Deputy
PBLE Certification
In good standing with Georgia POST
Minimum one year of law enforcement experience
NOT actively working in any law enforcement capacity
Be willing to complete Active Reserve yearly hours

For more information, contact Deputy Sheriff Fernando Perlaza at Fernando.Perlaza@GwinnettCounty.com or 770.619.6824.
Other Benefits
Free Employee Meals
Health, dental, vision, prescription drug insurance plans
12 paid holidays per year
13 days leave accrued per year at hire (ascending thereafter)
13 days sick leave accrued per year at hire (ascending thereafter)
Flexible Spending Accounts for medical and dependent Care
HSA/HRA available
Basic, optional and dependent life insurance
Short-term and long-term disability
On-site medical wellness center
Wellness incentive programs
Immunizations
Financial Education and Training Programs
Employee Assistance Program (EAP)
Tuition Reimbursement after 2 years
Longevity pay after 3 years
For more information on becoming a deputy or to speak with a recruiter, call 770.822.3128.