Academy Training
Academy Training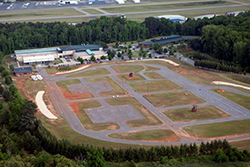 The Gwinnett County Police Training Center is a state-of-the-art, $22 million facility that opened in 2007. The training center, situated on 35 acres, has a driving track, an indoor 25-yard and 100-yard firing range, a shoot house, and an education building with six classrooms, weight room, library, driving and firearms simulators, and defensive tactics room. The training center is a P.O.S.T. certified academy that provides training to recruits, sworn officers from Gwinnett and around the state, and civilians. In July 2023, the training center expanded by more than 23,000 square feet of training space, plus instructional and administrative office space to accommodate growth within the department and the population that Gwinnett Police serves.
The new facility includes three additional classrooms with AV equipment, stadium seating, and an electrical emergency back-up generator; a 5,000-square-foot multipurpose room to allow for physical and defensive recruit training; expanded locker rooms and a breakroom.
The larger training center will offer more space for recruit training and free up room for more classes for veteran officers and civilian staff.
The Basic Mandate Academy is a 408-hour training course required by the Georgia Peace Officers Standards and Training Council. However, in pursuit of producing the highest caliber officer, our academy continues with an additional 400 hours of training. Once a recruit has completed the academy training, he or she enters the Field Training Program. In this mentoring phase, the new officer will be paired with senior officers in uniform patrol for approximately three months. After the FTO period, the new officer will be assigned to one of the six precincts.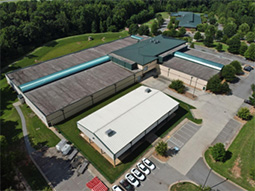 The Gwinnett Police Training Center conducts three academies per year, with 40 – 50 recruits per academy. Recruits are encouraged to arrive early or remain on the campus after class in order to further master defensive tactics in the DT room, work out in the large weight room or outside gym, or run outside on the paved, 1-mile track.