About Your Commissioners
About your commissioners
The Gwinnett County Board of Commissioners is made up of one full-time chairwoman and four part-time district commissioners.
Click the links below to learn more about each commissioner: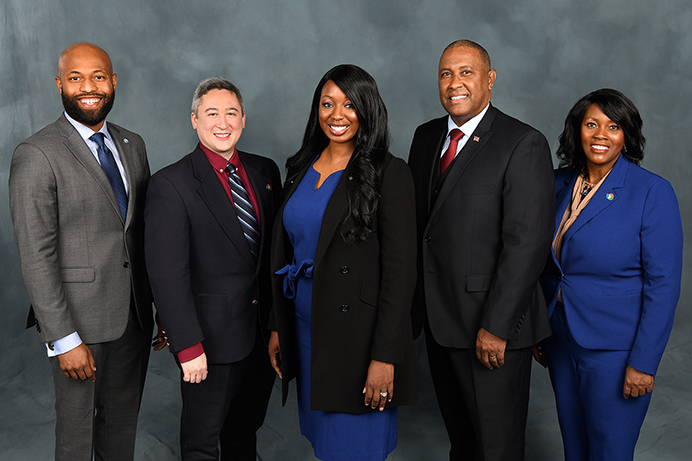 Left to Right: Kirkland Carden, District 1 Commissioner | Ben Ku, District 2 Commissioner | Nicole Love Hendrickson, Chairwoman | Jasper Watkins III, District 3 Commissioner | Marlene Fosque, District 4 Commissioner

Description: Image Download
Sizes: Small - 258 K (JPEG); 692 x 461
Medium - 1.6 M (JPEG); 1800 x 1200
Large - 7 M (JPEG); 3600 x 2400
Apply to serve on a Board, Authority, or Committee
Each commissioner has dozens of appointments that they can make to a Gwinnett County Board or Authority. Learn more about boards and authorities and fill out an application
here
.