Sheriff's Office
Sheriff's Office
Sheriff's Office Menu
Gwinnett County Sheriff:

Gwinnett County Sheriff : Sheriff Keybo Taylor

Sheriff Keybo Taylor was elected Gwinnett County's first African American Sheriff November 3, 2020. Sheriff Taylor's illustrious career in law enforcement was marked by many firsts.
A native of Lawrenceville, Georgia, Sheriff Taylor joined the Gwinnett County Police Department in 1983. His 26 years of law enforcement experience included serving in undercover investigations, which encompassed the Criminal Investigations Division and the Special Investigations Section. By 1994, Sheriff Taylor was assigned to the FBI Drug Task Force. In 1995, he became the first African American promoted to the rank of Sergeant. He continued his career as a supervisor in the Uniform Division. Sheriff Taylor also served as a first-line supervisor in Special Operations (COPS Program) and Criminal Investigations (Narcotics Squad). In 2000, Sheriff Taylor was promoted to Lieutenant and served as Unit Commander, leading the Gwinnett County Drug Task Force. By 2007, Sheriff Taylor received his appointment as Major. He was the first African American within the Gwinnett County Police Department to achieve the rank of Major. As Major, he managed both the East and South precincts.
Sheriff Taylor credits a major portion of his career advancement to his educational and professional development. He holds a bachelor's degree in criminal justice from Mercer University and a master's degree in public administration from Columbus State University. He received certification in Intermediate, Advanced, Supervision, and Management through the Georgia Peace Officer Standards and Training Council (P.O.S.T.). Sheriff Taylor is also a Certified General Post Instructor; graduate of the Georgia Law Enforcement Command College Class X, graduate of the DEA Drug Unit Command Academy, and a certified Crisis Intervention Trainer.
Sheriff Taylor took office January 1, 2021. Sheriff Taylor's first days in office were marked by an end to the 287(g) Program, the dissolution of the litigious Rapid Response Team, the installation of an Anti-Gang Unit, and the implementation of the Trafficking and Child Exploitation Unit.
Sheriff Taylor resides in his hometown of Lawrenceville, GA with Linda, his wife of 36 years. They are the proud parents of two children and three grandchildren.
Goals of the Gwinnett County Sheriff's Office
As members of the Gwinnett County Sheriff's Office, we strive to set a standard that exudes the epitome of excellence for others to follow. To achieve this goal, we have created a mission statement that reflects the fundamental principles of the organization.
Our Mission Statement Reads:
Serve and protect through dedication, professionalism, active cooperation with the community, and respect for human dignity. The Gwinnett County Jail will support that mission by providing a safe and humane environment for inmates that will protect the public and staff through modern Jail techniques and training in the principles of direct supervision.

Gwinnett County Sheriff's Office is approximately 800,000 square feet, making it one of the largest jails in the country. Just under 1 million square feet, the facility is large enough to fit 20 full-size football fields. In any given year, 35,000 to 37,000 individuals are incarcerated at the Gwinnett County Jail. The Gwinnett County Jail is classified as a Direct Supervision Pretrial Detention Center and has a maximum capacity to house 2,600 inmates. The Gwinnett County Sheriff's Office consists of 3 buildings, 41 housing units, and 14 security stations.

Goals of the Gwinnett County Sheriff's Office:

Provide services that assist victims of domestic violence and contribute to the preservation of life, the protection of property, and the safety of the community
Maintain individual professionalism through comprehensive training and establishment of policies, programs, and procedures
Adhere to the highest professional and ethical standards of individual and organizational conduct
Create a professional working environment that recognizes the value and dignity of all employees
Provide for the safe and humane treatment of inmates and those awaiting legal adjudication
Establish an environment of active cooperation with the community and respect for human dignity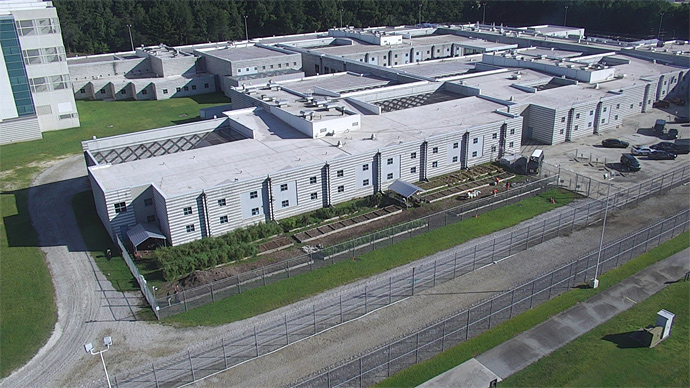 Site Inmate Visitation Temporarily Suspended
Until further notice, on-site inmate visitation will be suspended due to COVID-19. The Gwinnett County Sheriff's Office is exploring alternative methods, such as, video visitation to alleviate exposure. Your patience and understanding is appreciated during this time. Attorneys will be allowed to visit their clients during this time. For questions, call 770.619.6541.

Gwinnett County Sheriff's Office
2900 University Parkway
Lawrenceville, GA 30043
Main Line: 770.619.6500