Board advertises lower millage rate
The Gwinnett County Board of Commissioners proposes lowering the millage rate for the County's General Fund for 2018 to 7.209 mills, which is 2.58 percent lower than the 2017 rate. Millage rate adoption is scheduled to take place on Tuesday, July 17, 2018, at 2:00pm.
The following tables show the current year's estimated tax digest along with the history of the tax digest and levy for the past five years.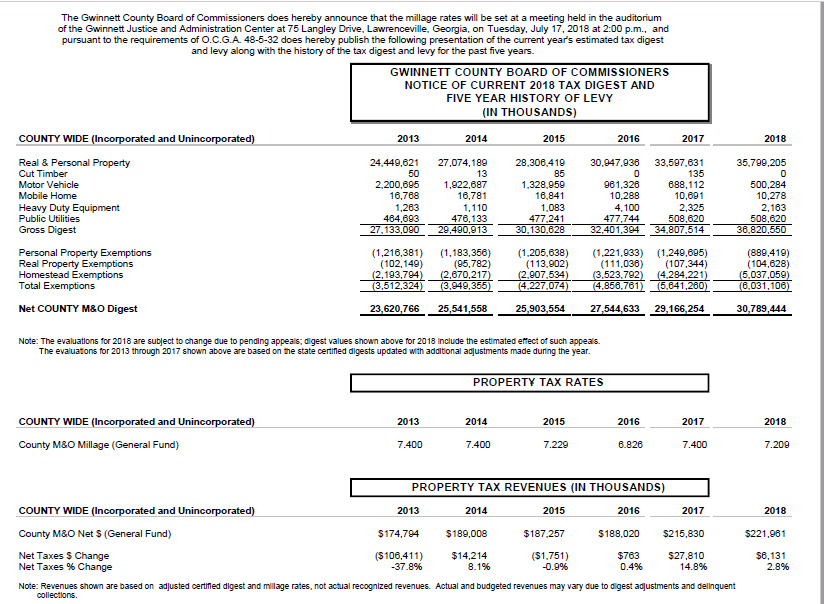 Click here to view a printable version.