Elections
Gwinnett Elections mails confirmation notices to some voters
Some voters may receive a confirmation notice including a form from Gwinnett County Voter Registrations and Elections.
If you receive this notice, please complete and submit the form within 30 days so your voter registration will be updated and you will remain in an Active Status. A postage paid envelope is included in the mailer.
If you choose not to complete and return the form, your registration will NOT be canceled. You will still be eligible to vote even if you are moved to an Inactive Status.
Voters most likely received this confirmation because a piece of official election mail was returned undeliverable to the Elections Office.
If you have any questions, please contact Gwinnett County Voter Registrations and Elections at 678.226.7210 or email voterregistration@gwinnettcounty.com.
Public Notice
GWINNETT COUNTY BOARD OF VOTER REGISTRATIONS AND ELECTIONS /
JUNTA DE INSCRIPCIÓN DE ELECTORES Y ELECCIONES DEL CONDADO DE GWINNETT

PUBLIC NOTICE /
AVISO PÚBLICO
The Gwinnett County Board of Voter Registrations and Elections, through Elections Supervisor Kristi L. Royston, hereby provides public notice of the Gwinnett County Election Superintendent's intent to begin absentee ballot processing prior to the close of the polls on August 11, 2020. Pursuant to State Election Board Emergency Rule 183-1-14-0.7-.15, the Gwinnett County Election Superintendent shall open and begin scanning absentee ballots starting at 9:00am on August 3, 2020. The process will be monitored as authorized by the rule. This processing will not include any tallying or tabulation of results; only the opening of envelopes and ballot scanning.
La Junta de Inscripción de Electores y Elecciones de Condado de Gwinnett, a través de la Supervisora de Elecciones Kristi L. Royston, por la presente se notifica públicamente la intención del Superintendente de Elecciones de del Condado de Gwinnett de comenzar el procesamiento de boletas de voto ausente antes del cierre de las urnas el 11 de Augusto del 2020. De conformidad con el Código Oficial de Georgia Anotado 183-1-14-0.7-.15, el Superintendente de Elecciones del Condado de Gwinnett abrirá y comenzará a escanear las boletas de voto ausente a partir de las 9:00am del 3 de Augusto del 2020. El proceso será monitoreado según lo autorizado por la regla. Este procesamiento no incluirá ningún recuento o resultados de tabulación; solo la apertura de sobres y escaneos de boletas.
Dated this 24th day of July 2020
Fechado el día 24 de Julio del 2020
Language Assistance
On December 5, 2016, the Director of the Census Bureau determined that Gwinnett County met the coverage formula under Section 203 of the Voting Rights Act, 52 U.S.C. § 10503, with respect to persons of Hispanic heritage.
more
August 11 Absentee/Advance Voting Numbered list of Voters
To download MS Excel Documents:

1) Right-click on the desired link
2) Choose "Save Target As" or "Save Link As" (depends on browser)...,
3) Choose a location on your computer,
4) Press "Save"


As of 8/6/2020
2020 Candidate Qualifying Information
Offices up for election on the 2020 Ballot
Below is a list of the offices up for election in 2020:
President/Vice President
U.S. Senators (1)
U.S. House of Representatives
Public Service Commissioners (3)
State Senators
State House of Representatives
District Attorney
Clerk of Superior Court
Sheriff
Tax Commissioner
Chair, Board of Commissioners
Board of Commissioners, Districts 1, 3
Board of Education , Districts 1, 3, 5
Judge, Superior Court (6)
Judge, State Court (4)
Judge, Probate Court
Chief Magistrate
About Voter Registrations & Elections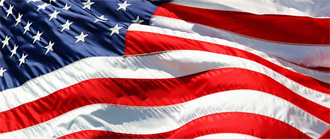 The Voter Registration and Elections Office is a division of the Department of Community Services and overseen by the Gwinnett County Board of Voter Registrations and Elections. The performance of duties are mandated by state, federal, and local laws. Listed below are some of those duties:
Registering voters and maintaining the voter registration files
Administering and conducting all federal, state, county and special elections
Assist military and overseas civilian voters with delivery of ballots to cities all over the world
Test and prepare voting equipment
Voter education and outreach
Procuring all polling places and recruiting all poll workers in Gwinnett County
Acting as filing officer for campaign disclosure reports and financial disclosure statements for candidates and elected officials
Providing all voter registration and elections forms in both English and Spanish
Offering Spanish language assistance, as needed
IMPORTANT

Any interaction with the Department of Drivers Services (DDS) may have affected your voter registration information. It's important to confirm your voter status and information to ensure you are registered correctly. Visit the Georgia Secretary of State's MPV website at www.mvp.sos.ga.gov for verification of your information.
Promoting, Preserving, and Improving Democracy
Elections Documents & Reports