Elections
Elections
Elections Menu
Voter Language Assistance
Voter's Guide to Voting in Gwinnett
Voter's Guide to Voting in Gwinnett (Spanish)
Language Assistance
On December 5, 2016, the Director of the Census Bureau determined that Gwinnett County met the coverage formula under Section 203 of the Voting Rights Act, 52 U.S.C. § 10503, with respect to persons of Hispanic heritage.
more
Offices up for election on the 2020 Ballot
Below is a list of the offices up for election in 2020:
President/Vice President
U.S. Senators (1)
U.S. House of Representatives
Public Service Commissioners (3)
State Senators
State House of Representatives
District Attorney
Clerk of Superior Court
Sheriff
Tax Commissioner
Chair, Board of Commissioners
Board of Commissioners, Districts 1, 3
Board of Education , Districts 1, 3, 5
Judge, Superior Court (6)
Judge, State Court (4)
Judge, Probate Court
Chief Magistrate
About Voter Registrations & Elections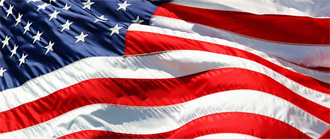 The Elections Office is a division of the Department of Community Services and overseen by the Gwinnett County Board of Voter Registrations and Elections. The Elections Office performs duties as mandated by state, federal, and local laws. Listed below are some of the duties the Elections Office is responsible for:
Registering voters and maintaining the voter registration files
Administering and conducting all federal, state, county and special elections
Assist military and overseas civilian voters with delivery of ballots to cities all over the world
Test and prepare voting equipment
Voter education and outreach
Procuring all polling places and recruiting all poll workers in Gwinnett County
Acting as filing officer for campaign disclosure reports and financial disclosure statements for candidates and elected officials
IMPORTANT

Any interaction with the Department of Drivers Services (DDS) may have affected your voter registration information. It's important to confirm your voter status and information to ensure you are registered correctly. Visit the Georgia Secretary of State's MPV website at www.mvp.sos.ga.gov for verification of your information.
Promoting, Preserving, and Improving Democracy
Elections Documents & Reports