Elections
Language Assistance
On December 5, 2016, the Director of the Census Bureau determined that Gwinnett County met the coverage formula under Section 203 of the Voting Rights Act, 52 U.S.C. § 10503, with respect to persons of Hispanic heritage.
more
2020 Candidate Qualifying Information
Qualifying for political party candidates, independent candidates, and nonpartisan candidates will begin Monday, March 2 at 9:00am and end Friday, March 6 at noon. For more information on candidate qualifying in 2020, visit the Running for Office webpage.
Offices up for election on the 2020 Ballot
Below is a list of the offices up for election in 2020:
President/Vice President
U.S. Senators (1)
U.S. House of Representatives
Public Service Commissioners (3)
State Senators
State House of Representatives
District Attorney
Clerk of Superior Court
Sheriff
Tax Commissioner
Chair, Board of Commissioners
Board of Commissioners, Districts 1, 3
Board of Education , Districts 1, 3, 5
Judge, Superior Court (6)
Judge, State Court (4)
Judge, Probate Court
Chief Magistrate
Register to vote in March Presidential Preference Primary
The deadline to register to vote and be eligible to cast a ballot in the March 24 Presidential Preference Primary is Monday, February 24.
To register to vote in Georgia, you must be a citizen of the United States, a legal resident of Georgia and of the county in which you wish to vote, and at least 18 years old by Election Day. You may not register to vote if you are currently serving any sentence imposed by the conviction of a felony or judicially determined to be mentally incompetent.
You can complete the voter registration application online or print and complete an application on the Voter Registration webpage. You can also contact your local public library, public assistance office, recruitment office, schools, and other government offices for a mail-in registration form. Voter Registration is offered when renewing or applying for a driver's license at any Georgia Department of Driver Services office. College students can obtain Georgia voter registration forms from their school registrar's office or from the office of the Vice President of Academic Affairs.
Vote advance in person or absentee/advance by mail
This year, the Voter Registrations and Elections Office is offering more voting days or voting opportunities than ever before.
Eligible voters may vote advance in person every day, including weekends, from March 2 to March 20 at the Voter Registrations and Elections Office located at 455 Grayson Highway in Lawrenceville from 7:00am to 7:00pm.
In addition, satellite voting will begin Monday, March 9 and continue through Friday, March 20 from 7:00am to 7:00pm every day including weekends. Visit the Advance Voting webpage for satellite voting locations.
Voters may request an absentee/advance by mail ballot for the March 24 Presidential Preference Primary now through Friday, March 20. Voting by mail is optional for all voters not just those who will be out of town. A completed application must first be received before an absentee ballot is issued. Please call the Voter Registrations and Elections Office at 678.226.7210 to request an application or complete the form online.
About Voter Registrations & Elections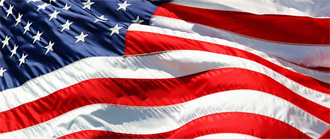 The Elections Office is a division of the Department of Community Services and overseen by the Gwinnett County Board of Voter Registrations and Elections. The Elections Office performs duties as mandated by state, federal, and local laws. Listed below are some of the duties the Elections Office is responsible for:
Registering voters and maintaining the voter registration files
Administering and conducting all federal, state, county and special elections
Assist military and overseas civilian voters with delivery of ballots to cities all over the world
Test and prepare voting equipment
Voter education and outreach
Procuring all polling places and recruiting all poll workers in Gwinnett County
Acting as filing officer for campaign disclosure reports and financial disclosure statements for candidates and elected officials
IMPORTANT

Any interaction with the Department of Drivers Services (DDS) may have affected your voter registration information. It's important to confirm your voter status and information to ensure you are registered correctly. Visit the Georgia Secretary of State's MPV website at www.mvp.sos.ga.gov for verification of your information.
Promoting, Preserving, and Improving Democracy
Elections Documents & Reports