Wastewater
Wastewater

"Waste" water comes from the everyday activities we all participate in: washing dishes, taking a shower, running the washing machine, and flushing the toilet.
With the help of more than 215 pump stations, our sewer system moves this water from homes and businesses to one of the county's three wastewater treatment facilities. These facilities use enhanced natural processes to clean the water before it is returned to the environment.
We want to ensure the safety of the water we return to Lake Lanier, Yellow River, and the Chattahoochee River, so our facilities employ some of the most technologically advanced treatment processes in the country.
We also meet the most stringent requirements for effluent (treated wastewater) in the state of Georgia and in turn produce some of the highest quality effluent in the Southeast.
Watch our new video about the employees who make water reclamation happen in Gwinnett.
How You Can Help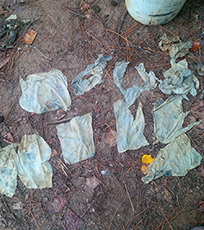 You can help protect the sewer system, your home plumbing, and the environment by making sure only toilet paper goes down the drain. Learn more

Our sewer collection system serves more than 180,000 sewer customers throughout the county. The system includes over 3,000 miles of wastewater pipeline, with pipes ranging in size from two inches all the way to 72 inches, and our three wastewater treatment facilities, which treat on average 56 million gallons of wastewater a day.
Learn more about our award-winning facilities:
F. Wayne Hill Water Resources Center

Yellow River Water Reclamation Facility
Crooked Creek Water Reclamation Facility
If you are having a sewer or water-related emergency, please call 678.376.7000 for our 24/7/365 dispatch center, which can access any needed resource to handle your problem. You can also visit our Report a Problem page for more information.