Land Use/Development/Zoning
Land Use/Development/Zoning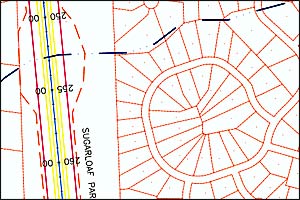 Neighborhood associations often have questions or concerns about proposed new developments nearby.
The County regulates development in unincorporated areas through land-use planning, development permits, and zoning ordinances. This page provides links to help you find answers to your questions on these and related topics.

Land Use
Gwinnett County's 2020 Comprehensive Plan and Land Use Plan Map have been updated annually since adoption of the plans in 1997. However, the county has changed dramatically since then, so the County began a two-year effort to complete a major update to its comprehensive plan. As part of the project, the Transportation Plan and Consolidated Plan will be updated in a coordinated fashion. Public input will be welcome throughout the process. Watch for updates on the 2040 Unified Plan.

Development
Regulating, reviewing, and inspecting land development and building construction in unincorporated areas is the role of the County's Development Division along with enforcing related codes and ordinances.

Zoning
Long-range planning and zoning for unincorporated areas fall under the County's Planning Division. Development standards are specified in the Gwinnett County Zoning Resolution. The Board of Commissioners can grant zoning variances, special-use permits, and buffer-reduction requests after review by the Planning and Development department and the Municipal-Gwinnett County Planning Commission.

Online Permit Search
You can now search our database online for building permits, commercial development permits, and rezoning cases by permit number, street address, or the name of the project, subdivision, owner or company.
Annexation
In accordance with state laws governing annexations, cities can annex land in unincorporated areas to become part of the city and subject to city ordinances, services and taxes. For more information on recent annexations in Gwinnett County, please see pages 25-27 of the 2020 Comprehensive Plan as amended in 2004.