Planning and Development
Planning and Development
Planning and Development Menu
Director:

Director : Kathy Holland

Kathy was appointed director of the Gwinnett County Department of Planning and Development in July 2016. She began her career with Gwinnett County as a senior development review analyst, a position she held for 15 years before leaving to start her own consulting business in 1997. After five years in the private sector, Kathy returned to Gwinnett County in February 2002 as development review manager. She was promoted to development division director in January 2005 and then became the department's deputy director in March 2014. Born in Geauga County, Ohio, Kathy moved to Georgia with her family in 1968. She presently lives in Pendergrass and is married with two children and five grandchildren.
Gwinnett County Department of Planning and Development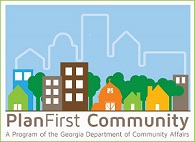 Welcome
to the Gwinnett County Georgia Department of Planning and Development's home page. This site is intended to provide useful information about the department's programs and services and invite public participation. We welcome your suggestions on how to make improvements. This site is undergoing continual changes so visit here often.
The function of the Department of Planning and Development is to promote and enhance the well-being of residents, visitors, property owners, and businesses of Gwinnett County. The department accomplishes its mission through programs and services that encourage high quality development as well as maintenance and revitalization of existing neighborhoods. The Department of Planning and Development consists of the Planning Division, Development Division, Economic Analysis Division, and the Strategic Infrastructure Planning Division.
Department News & Notices
Customer Service Survey
The Department of Planning and Development is committed to meeting the needs of its customers by providing timely and quality service. Please let us know how we're doing and what we can do to improve our service to you by completing a simple survey. We welcome and appreciate your comments. Please click here to complete the survey.