Get Educated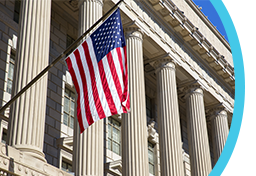 Water Conservation Tips
Check out water conservation tips for homes and businesses that can lower your water bill and help protect our water resources.
Get Educated

The Department of Water Resources (DWR) educates the community on a range of water-related topics so that we can all take part in being better stewards of the environment and conserve our most precious resource. We also provide resources to help you take better care of your home plumbing and by extension, the County's water, sewer, and stormwater systems.
By learning more about how to conserve water, protect our lakes and streams, and keep harmful materials out of the sewer system, you can help take care of the environment—and even save money! Check out the topics below to learn more.
Water Quality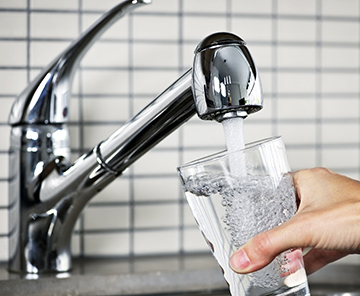 Ever wondered about how we maintain the quality of the water in Gwinnett? Learn more.
Sometimes it can be confusing to understand where DWR's water and sewer lines end and yours begin. As a homeowner, you are responsible for the water and sewer systems inside your home and on your property. Learn more about resident responsibility, sewer laterals, water lines, and easements.
Many personal hygiene and cleaning products are marketed as being flushable, but most of these products do not break apart once they are in the sanitary system. Learn more about the items that should not be flushed and what can happen if you do—if you have any doubt, don't flush it!
Fats, oils, and grease (FOG) can have serious effects on the County's sewer system. Pouring grease or food scraps down the drain (even if you have a garbage disposal) sends FOG into the sewer system where every little bit adds up and can create major clogs and sewage spills. Learn more about the different kinds of FOG and how you can prevent a "FOG clog" in your home.
Fresh water is a finite resource. Similar to recycling, water conservation can have huge impacts when lots of people participate. By making small adjustments like changing household appliances to be more water efficient, not leaving water running unnecessarily, or checking for leaks, you can help reduce water waste in Gwinnett. Learn more.
High water bills are often caused by a leak inside or outside your home—leaks account for more than 10,000 gallons of water waste in an average home every year! Want to know if you have a leak? Follow these simple steps.
Local watersheds are interrelated systems, where one change upstream affects everything downstream. By preventing pollutants from flowing into the county's storm drains and directly into streams and rivers, you are directly helping our local ecosystem. Learn more.
Do you know if you are on septic? Septic systems are common in Gwinnett County. With an estimated 30 percent of the population using septic systems, millions of gallons of wastewater enter the soil daily and return to the natural water table. Learn more about how septic systems work, how to find out if you have one, and how to maintain it if you do.
Learn More and Get Involved
Visit the What We Do section of the website to learn more about what DWR does every day: providing clean drinking water, treating wastewater to the highest standards, protecting the environment, and more. Specifically, if you'd like to take a look inside one of our award-winning water reclamation facilities, take our new virtual tour!
Join one of our events, participate in a stream clean up, or request a speaker for your association or classroom! Learn more.