Get Involved
COVID-19 Update: Events
As a result of the current COVID-19 situation and recommended social distancing practices, Water Resources has decided to cancel all June and July workshops and events. This includes the Water Wise Landscaping workshop planned for June 16 at the Five Forks Library and the Rain Barrel workshop planned for July 11 at Lilburn City Park. Please continue to check back for any other related cancellations or updates in the coming weeks. If you have any questions regarding workshops or events, please send an email to DWRworkshops@gwinnettcounty.com or call 678.376.7193, option 5. Thank you for your understanding.

*Due to the cancellation of the Spring Cleaning and Household Hazardous Waste Management Workshop originally scheduled for April 14th, we have created a video version to provide our residents with information on how to store, recycle, and dispose of common household hazardous waste. To view this informational video, please click here.
Get Involved
The Department of Water Resources (DWR) holds events year-round at locations throughout the county. There are numerous opportunities for you to get involved, give back, and learn more about water in our community.
Preregistration is recommended for some events. Look for a link with the event information.
Household Hazardous Waste Collection Day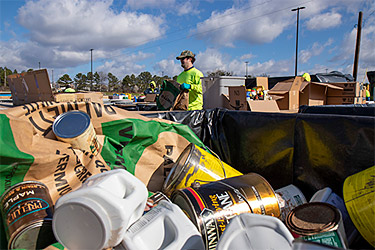 Date: Winter 2021
Time: 8:00am—12:00pm
Location: TBD
Phone: 678.376.6785
To ensure the safety of our attendees, staff, and vendors there will be certain precautions in place to help navigate the COVID-19 situation. This level of preparedness and awareness will enable a safe and successful event for everyone.
These precautions could result in slight delays of one hour or more in line
All attendees are required to stay in their cars at all times
No refreshments will be offered, so please come prepared with water and a snack in case the line backs up
No portable restrooms will be available
Vehicle windows must remain up at all times while in the unloading zone
Containers will not be returned; it is suggested to bring materials in disposal containers or boxes
Materials that cannot be removed safely will remain in the vehicle and can be brought again at the next event
More event details will be available as we get closer to the event, at our partners webpage at Gwinnett Clean & Beautiful.
We also have a video version of our HHW Workshop that can offer useful information for how to dispose of recycle many Household Hazardous Wastes. Click here to watch the video.
Events and Workshops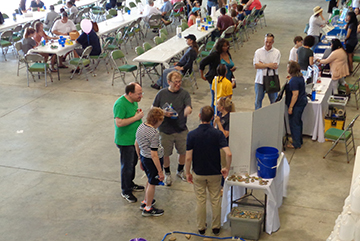 DWR provides free educational workshops on a variety of topics such as fixing leaks, building a rain barrel, and water-wise landscaping.
Check out our schedule here
.
DWR also is happy to offer two large festivals each year, hosted at one of our award-winning facilities. At both festivals, you can take a tour of the facility, play games, make crafts, and enjoy free fairground food! Bring the whole family!
For more information, click here
.
Clean up Your Community
Clean water depends on clean waterways and wetlands free of trash and harmful vegetation. DWR partners year-round with various community groups on cleanup initiatives and storm drain stenciling projects. From litter pickup to removing invasive species, do your part while getting out into nature!
For more information, click here
.
In-School Programs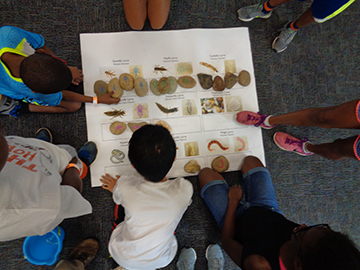 Kids want to make a difference too! Our educational programs travel to you and introduce water resource protection and water science concepts in a fun, hands-on way.
Learn more
.
Request a Speaker
Guest speakers are available to present and facilitate discussions on water resources, conservation, and more. DWR also offers a display for open house events, expos, and festivals.
Our staff can bring brochures, do-it-yourself home water audits, children's materials, and other conservation tools to distribute to participants. We have presentations for all ages and events, including classrooms, community groups, homeowners associations, or realtor associations.

To request a guest speaker or materials, or for more information, please contact us at 678.376.6952 or DWRinfo@gwinnettcounty.com.
More Ways to Get Involved
Adopt-a-Stream
Take ownership of your waterways by participating in exciting activities such as monitoring water quality and bacteria at your local stream or creek. This program is available in partnership with Gwinnett Clean & Beautiful.
More Information
You can also learn more about DWR volunteer opportunities by signing up at VolunteerGwinnett.net and selecting Water Resources under "Search for projects by interest."
For more information on a wide range of topics, including conservation tips, how to protect water quality, how to find leaks, and homeowner responsibility, visit our Get Educated page.