Fire Employment
About Us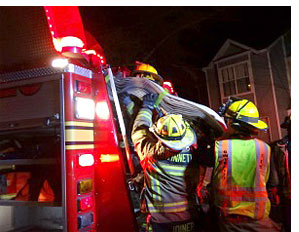 Whether house fires, chest pains, or vehicle accidents, Gwinnett County Department of Fire and Emergency Services answers the call. We provide high quality emergency response for a population of almost 960,000 people. Our service delivery model integrates fire suppression, emergency medical care, and community risk reduction to provide the highest quality of service for our community.
The department has an authorized strength of 1,018 highly trained men and women. Each year, we respond to over 84,000 emergency calls with 31 strategically placed fire stations that house 31 engine companies, 12 ladder trucks, 33 ambulances, and 3 alternative response vehicles.
We also have trained teams in place for technical rescue, hazardous materials, swiftwater rescue, mass casualty, and bike medic situations. Our Training Academy provides training that exceeds state requirements and all firefighters receive ongoing fire and EMS training.
What We Value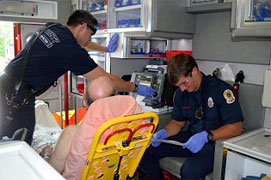 Gwinnett County Fire and Emergency Services has been steadfast to its mission "Saving Lives and Protecting Property." The spirit of this tradition is seen in our strong commitment to quality service and care of our citizens. Our firefighters are committed to saving lives and protecting property while exemplifying our values of Truth, Trust, Respect, and Unity.
Job Opportunities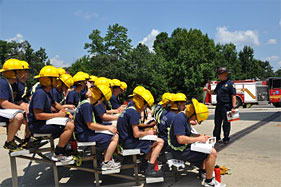 To meet the needs of our community, Gwinnett County Fire and Emergency Services has created the entry-level position of Firefighter/Paramedic Trainee. Newly hired recruits must complete approximately 6 months of rigorous training at our Training Academy. During this training, recruits will receive certifications as a Firefighter I, Emergency Medical Technician, and Firefighter II. Candidates who possess Paramedic certification are encouraged to apply for the Firemedic position.
A robust civilian workforce also supports the mission of our department and civilian positions are also located throughout the department's four divisions.
To Apply: www.gwinnettcountyjobs.com