Water Resources
Water Resources Menu
Director:
Director : Ron Seibenhener
Ron Seibenhener is the director for the Gwinnett County Department of Water Resources. A longtime resident of Gwinnett County, Ron has worked in his own consulting practice since 2006. He previously worked as president of Jordan Jones and Goulding, Inc., a regional engineering, planning, and consulting firm headquartered in Norcross, where he retired after 14 years of service. Additionally, he served Gwinnett County as director of Public Utilities in the late 1980s and early 90s, before the department was renamed Water Resources. Seibenhener holds a bachelor's degree in civil engineering and a master's degree in environmental engineering from Auburn University.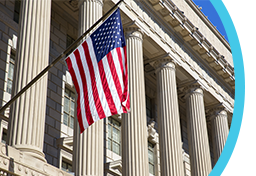 Did You Know
Stormwater drains carry rainwater directly to streams, not to a treatment plant
Household Hazardous Waste Disposal Event
Household hazardous waste materials can potentially contaminate water resources and pollute the air. To help protect the environment and ease the burden on Gwinnett residents, the County's Solid Waste and Recovered Materials Division, Department of Water Resources, and Gwinnett Clean & Beautiful are partnering to host a household hazardous waste recycling event on February 16 from 9:00am to noon at the Gwinnet County Fairgrounds, located at 2405 Sugarloaf Parkway, in Lawrenceville. Gwinnett residents can drop off five containers (approximately the size of a printer paper box) each of household hazardous waste for free.
The event is limited to Gwinnett residents and proof of residency may be required.
For more information call 770.822.7141.
The following items will be accepted at this event:
| | |
| --- | --- |
| Aerosol/spray pesticides | Latex and water based paints |
| Automotive producets (engine degreaser, brake fluid, transmission fluid, antifreeze, etc. | Lawn care products |
| Cleaners, corrosives, spot removers, acids, and bases | Mercury, mercury salts, elemental mercury thermometers, thermostats, and other items containing mercury |
| Aerosol/spray paint | Oil based paint and stains |
| Auto batteries | Oxidizers |
| Batteries (household and rechargeable) | Pesticides |
| Chlorinated solvents | Poisons |
| Cooking oil and grease | Propane cylinders |
| Fire extinguishers | Solvents and varnishes |
| Flammables (lighter fluid and waste fuels such as kerosene, gasoline, diesel fuel, etc.) | Thinners and paint strippers |
| Fluorescent bulbs and ballasts | Weed killer |
| Insecticides | |
Please note: Residents may be able to dispose of small quantities of paint at home. For volumes ess than ½ of the entire container, consider adding an absorbent material such as sawdust, shredded newspaper, or cat litter to the can. Once the paint is soaked up into the material, dried, and the lid is closed, the paint container can go directly into the regular trash.
New Address for Mailed Payments
If you pay your bill by mail, please note our new mailing address:
Gwinnett County Department of Water Resources
P. O. Box 71225
Charlotte, NC 28272-1225

If you are using an online bill pay service please be sure to update this new mailing address through your bank.
Consumer Confidence Report
The Department of Water Resources has published the annual Consumer Confidence Report containing important information about the quality of your drinking water. Gwinnett County's water is tested for various organic and inorganic substances in strict adherence to state and federal regulation. In 2017, there were no EPA Safe Drinking Water Act violations to report.

Visit www.gwinnettwaterwords.com to view the annual water quality report and learn more about your drinking water.
Georgia EPD Drought Response Lifted for Gwinnett
On March 8, 2018, the Georgia Environmental Protection Division lifted the Drought Response Level 1 for Gwinnett and 11 other counties. This means that the entire state is following the non-drought outdoor water use schedule. Gwinnett County Department of Water Resources would like to remind residents of the non-drought watering schedule, as well as other ways to conserve water.
Watering Schedule
Gwinnett County follows the state's year-round non-drought outdoor watering schedule, which allows landscape and lawn irrigation, before 10 a.m. and after 4 p.m. Click here for more information on Non-drought Outdoor Water Use.
Conserving Water
Gwinnett County Department of Water Resources encourages water conservation year round and provides information on our website to help residents conserve water. Click here to visit our Conservation Page.
We offer water conservation workshops, and provide residents with home conservation and toilet leak detection kits.
Our Water on Wheels initiative is an in-classroom program that travels to Gwinnett County schools. Students participate in engaging hands-on lessons that teach the importance of water conservation and foster attitudes that will inspire life-long water efficient behaviors. Teachers are invited to email dwrschools@gwinnettcounty.com to have Water on Wheels visit your classroom.
Water Science with Wade is our professionally produced video series for 3rd, 4th and 6th graders. The videos use humor, animated graphics and live action to engage students and teach the importance of protecting and conserving our water resources. Click here to view the videos.
Questions about Lead?
Click
here
for more information.
Beware of utility bill scams
There is currently a scam circulating throughout the nation where scammers are claiming that the president or the federal government will provide credits or apply payments to utility bills. Residents may be contacted by email, U.S. mail, social media, text, or direct phone calls. The scammers request residents' Social Security numbers and other personal information, and then give victims fraudulent banking information to use to pay their utility bills.
The Department of Water Resources offers the following tips to prevent becoming a victim of these scams:
Please do not provide your personal or financial information to anyone you do not know
If you suspect you have been contacted by these scammers, contact your local police department
Do not attempt to make payments for utility bills using financial information from someone else
Water and sewer line repairs
Property owners, please note that any water and sewer lines built on your property to serve your home or business belong to you. You are responsible for making any needed repairs or maintenance either inside your building or outside on your property between your building and the water meter or sewer main.

Many private companies offer services and insurance coverage for such repairs. County policy does not allow us to recommend or endorse any particular company.

Customer Self Service Forms
Click here
for online self service form for Automatic Payment. 
Department of Water Resources
Helpful Contact Phone Numbers
For a list of Water Resources contact phone numbers, click here.
Water Resources Careers
At Gwinnett County, we believe that a career in water resources is both satisfying and rewarding. Professionals in the water industry are directly involved in protecting and preserving the health of the community and environment. There are also a vast number of job opportunities that exist within the industry. Please visit
www.H2Opportunity.net
for more information on careers in the water industry.