Water Resources
Water Resources Menu
Director:
Director : Ron Seibenhener
Ron Seibenhener is the director for the Gwinnett County Department of Water Resources. A longtime resident of Gwinnett County, Ron has worked in his own consulting practice since 2006. He previously worked as president of Jordan Jones and Goulding, Inc., a regional engineering, planning, and consulting firm headquartered in Norcross, where he retired after 14 years of service. Additionally, he served Gwinnett County as director of Public Utilities in the late 1980s and early 90s, before the department was renamed Water Resources. Seibenhener holds a bachelor's degree in civil engineering and a master's degree in environmental engineering from Auburn University.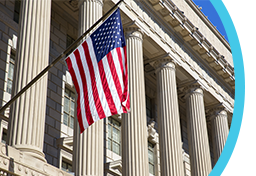 Did You Know
Stormwater drains carry rainwater directly to streams, not to a treatment plant
Water Main Break Indian Trail and I-85
Update as of 3:00pm on February 20, 2019:


Section of Indian Trail Road, exit ramp off I-85 in Gwinnett County re-opened
The I-85 exit ramp to Indian Trail Road and an adjoining segment of Indian Trail Road have re-opened.
The Gwinnett County Department of Water Resources and the Department of Transportation crews worked through the night in foul weather to repair a decommissioned water main valve that broke near the intersection on Tuesday, gouging a large sinkhole.
The crews repaired the main and other related equipment. The roads were determined to be safe for cars and trucks.
Indian Trail Road was closed in both directions from Beaver Ruin Road to the I-85 bridge and the I-85 exit ramp to Indian Trail Road was shut down early Tuesday after a 16-inch decommissioned valve attached to a 30-inch water main broke at 12:37 a.m. Gwinnett Department of Water Resources crews shut off the water main by 3 a.m. The heavy volume of water created a 30-foot-by-30-foot sinkhole 15 feet deep.
Authorities were forced to close Indian Trail Road from Beaver Ruin Road to the I-85 bridge. The exit ramp from I-85 to Indian Trail Road and the Park and Ride lot at that location were also closed. All lanes have since re-opened.
The Gwinnett Department of Transportation and DWR crews investigated possible undermining on the northbound, right-hand turn lane. The I-85 exit ramp and the Park and Ride lot were unaffected.
Gwinnett County water is safe for all uses. Only three businesses were temporarily out of water, but service to those locations has now been restored.
The Park and Ride lot also has been reopened and Route 102, 110 and 20 are back to running a normal schedule and route.
Transit customers can use the MyStop App or visit www.mygctransit.com to see real time information. The Transit Customer Service office is also able to assist at 770.822.5010.
Original statement:

At 12:37am on Tuesday, February 19, 2019, an abandoned 16-inch valve off a 30-inch ductile iron water main broke at the intersection of Indian Trail and I-85. Crews were on site and the main was completely shut off by 3:00am. Gwinnett Department of Water Resources is working with the Gwinnett Department of Transportation to make repairs and re-route traffic. The southbound exit ramp turns into Brook Hollow Parkway south of Indian Trail. The intersection and exit ramp will remain closed for the day. Detour signs have been installed.
In most cases, residents will not notice any difference in their water, but there may be isolated areas of the county that may experience discoloration or tiny specks in the water. This is caused by a reversal in the direction of water flow in the water main. If this occurs, residents will need to flush their individual systems by completing the following steps:
1. Run water through an outside spigot on the front of your home until the water runs clear.
2. Then, open the other faucets in your home slowly to allow air to escape and allow the faucets to run for a minute or two until they also run clear. With the new generation of low-flow toilets, there may
be discoloration in the toilet bowl for several flushes afterwards since they use much less water per flush.
If air is trapped in the line, it will make a spurting or hissing sound as it passes through the faucet, and at first the water may be cloudy due to tiny air bubbles in the water. You may also see discoloration or particles that dislodge from the inside of your plumbing as the pipes fill. This should clear quickly.
If water is cloudy throughout the house and does not clear after allowing the water to run for several minutes, contact our 24-hour emergency dispatch line at 678.376.7000 for assistance.
Gwinnett Water Projects Under Construction
For more information about Gwinnett Water Projects under construction
click here
.
Household Hazardous Waste Event Postponed
Gwinnett County Department of Water Resources' household hazardous waste collection event has been postponed. A new date for the event will be announced later in the year.
New Address for Mailed Payments
If you pay your bill by mail, please note our new mailing address:
Gwinnett County Department of Water Resources
P. O. Box 71225
Charlotte, NC 28272-1225

If you are using an online bill pay service please be sure to update this new mailing address through your bank.
Consumer Confidence Report
The Department of Water Resources has published the annual Consumer Confidence Report containing important information about the quality of your drinking water. Gwinnett County's water is tested for various organic and inorganic substances in strict adherence to state and federal regulation. In 2017, there were no EPA Safe Drinking Water Act violations to report.

Visit www.gwinnettwaterwords.com to view the annual water quality report and learn more about your drinking water.
Georgia EPD Drought Response Lifted for Gwinnett
On March 8, 2018, the Georgia Environmental Protection Division lifted the Drought Response Level 1 for Gwinnett and 11 other counties. This means that the entire state is following the non-drought outdoor water use schedule. Gwinnett County Department of Water Resources would like to remind residents of the non-drought watering schedule, as well as other ways to conserve water.
Watering Schedule
Gwinnett County follows the state's year-round non-drought outdoor watering schedule, which allows landscape and lawn irrigation, before 10 a.m. and after 4 p.m. Click here for more information on Non-drought Outdoor Water Use.
Conserving Water
Gwinnett County Department of Water Resources encourages water conservation year round and provides information on our website to help residents conserve water. Click here to visit our Conservation Page.
We offer water conservation workshops, and provide residents with home conservation and toilet leak detection kits.
Our Water on Wheels initiative is an in-classroom program that travels to Gwinnett County schools. Students participate in engaging hands-on lessons that teach the importance of water conservation and foster attitudes that will inspire life-long water efficient behaviors. Teachers are invited to email dwrschools@gwinnettcounty.com to have Water on Wheels visit your classroom.
Water Science with Wade is our professionally produced video series for 3rd, 4th and 6th graders. The videos use humor, animated graphics and live action to engage students and teach the importance of protecting and conserving our water resources. Click here to view the videos.
Questions about Lead?
Click
here
for more information.
Beware of utility bill scams
There is currently a scam circulating throughout the nation where scammers are claiming that the president or the federal government will provide credits or apply payments to utility bills. Residents may be contacted by email, U.S. mail, social media, text, or direct phone calls. The scammers request residents' Social Security numbers and other personal information, and then give victims fraudulent banking information to use to pay their utility bills.
The Department of Water Resources offers the following tips to prevent becoming a victim of these scams:
Please do not provide your personal or financial information to anyone you do not know
If you suspect you have been contacted by these scammers, contact your local police department
Do not attempt to make payments for utility bills using financial information from someone else
Water and sewer line repairs
Property owners, please note that any water and sewer lines built on your property to serve your home or business belong to you. You are responsible for making any needed repairs or maintenance either inside your building or outside on your property between your building and the water meter or sewer main.

Many private companies offer services and insurance coverage for such repairs. County policy does not allow us to recommend or endorse any particular company.

Customer Self Service Forms
Click here
for online self service form for Automatic Payment. 
Department of Water Resources
Helpful Contact Phone Numbers
For a list of Water Resources contact phone numbers, click here.
Water Resources Careers
At Gwinnett County, we believe that a career in water resources is both satisfying and rewarding. Professionals in the water industry are directly involved in protecting and preserving the health of the community and environment. There are also a vast number of job opportunities that exist within the industry. Please visit
www.H2Opportunity.net
for more information on careers in the water industry.