Water Resources
Water Resources Menu
Director:
Director : Ron Seibenhener
Ron Seibenhener is the director for the Gwinnett County Department of Water Resources. A longtime resident of Gwinnett County, Ron has worked in his own consulting practice since 2006. He previously worked as president of Jordan Jones and Goulding, Inc., a regional engineering, planning, and consulting firm headquartered in Norcross, where he retired after 14 years of service. Additionally, he served Gwinnett County as director of Public Utilities in the late 1980s and early 90s, before the department was renamed Water Resources. Seibenhener holds a bachelor's degree in civil engineering and a master's degree in environmental engineering from Auburn University.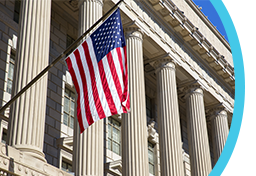 Did You Know
Composting yard trimmings can save money on fuel, fertilizer, and mulch, as well as prevent water pollution
Department of Water Resources Wins Award for Water Research
The WateReuse Association selected a Gwinnett County Department of Water Resources research project as a winner in the 2018 WateReuse Awards for Excellence under the transformational innovation category.
Earlier this year, the same project won the Excellence in Environmental Engineering and Science Grand Prize for research from the American Academy of Environmental Engineers and Scientists.
The research project evaluated the feasibility and economics of using ozone/biological filtration treatment to produce drinking water directly from reclaimed water, compared to more expensive reverse-osmosis processes.
The project involved two different demonstrations operated simultaneously for nine months. While both demonstrations replicated the current full-scale drinking water treatment process, one pilot treated lake water only while the other pilot treated blends of lake water with advanced treated reclaimed water from the F. Wayne Hill Water Resources Center.
The pilot study demonstrated that drinking water standards could be achieved with a blend of the F. Wayne Hill Water Resources Center's advanced treated reclaimed water combined with water from Lake Lanier.
Denise Funk, division director for Research and Development at Gwinnett County, said, "The results show there are alternative treatment technologies that can be less expensive and more efficient than other standardized practices. This work allows other water utilities to evaluate water supply options that may not have been feasible before. It also opens the door for further research and applications that could optimize efficiency in our own county."
The project was completed in collaboration with the Water Research Foundation which recently released the final report titled, "Ozone Biofiltration Direct Potable Reuse Testing at Gwinnett County (Reuse 15-11)."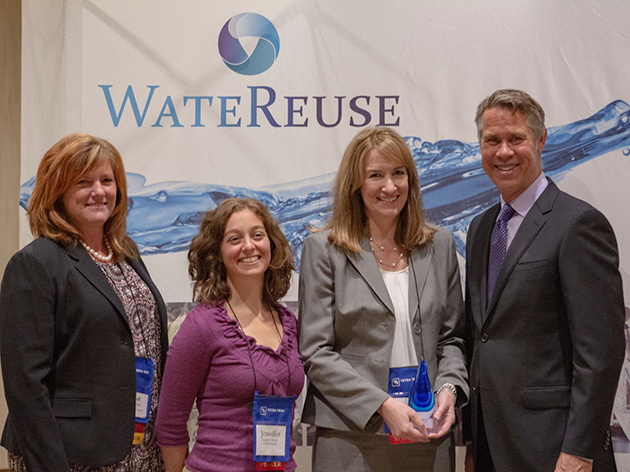 New Address for Mailed Payments
If you pay your bill by mail, please note our new mailing address:
Gwinnett County Department of Water Resources
P. O. Box 71225
Charlotte, NC 28272-1225

If you are using an online bill pay service please be sure to update this new mailing address through your bank.
Consumer Confidence Report
The Department of Water Resources has published the annual Consumer Confidence Report containing important information about the quality of your drinking water. Gwinnett County's water is tested for various organic and inorganic substances in strict adherence to state and federal regulation. In 2017, there were no EPA Safe Drinking Water Act violations to report.

Visit www.gwinnettwaterwords.com to view the annual water quality report and learn more about your drinking water.
Georgia EPD Drought Response Lifted for Gwinnett
On March 8, 2018, the Georgia Environmental Protection Division lifted the Drought Response Level 1 for Gwinnett and 11 other counties. This means that the entire state is following the non-drought outdoor water use schedule. Gwinnett County Department of Water Resources would like to remind residents of the non-drought watering schedule, as well as other ways to conserve water.
Watering Schedule
Gwinnett County follows the state's year-round non-drought outdoor watering schedule, which allows landscape and lawn irrigation, before 10 a.m. and after 4 p.m. Click here for more information on Non-drought Outdoor Water Use.
Conserving Water
Gwinnett County Department of Water Resources encourages water conservation year round and provides information on our website to help residents conserve water. Click here to visit our Conservation Page.
We offer water conservation workshops, and provide residents with home conservation and toilet leak detection kits.
Our Water on Wheels initiative is an in-classroom program that travels to Gwinnett County schools. Students participate in engaging hands-on lessons that teach the importance of water conservation and foster attitudes that will inspire life-long water efficient behaviors. Teachers are invited to email dwrschools@gwinnettcounty.com to have Water on Wheels visit your classroom.
Water Science with Wade is our professionally produced video series for 3rd, 4th and 6th graders. The videos use humor, animated graphics and live action to engage students and teach the importance of protecting and conserving our water resources. Click here to view the videos.
Questions about Lead?
Click
here
for more information.
Beware of utility bill scams
There is currently a scam circulating throughout the nation where scammers are claiming that the president or the federal government will provide credits or apply payments to utility bills. Residents may be contacted by email, U.S. mail, social media, text, or direct phone calls. The scammers request residents' Social Security numbers and other personal information, and then give victims fraudulent banking information to use to pay their utility bills.
The Department of Water Resources offers the following tips to prevent becoming a victim of these scams:
Please do not provide your personal or financial information to anyone you do not know
If you suspect you have been contacted by these scammers, contact your local police department
Do not attempt to make payments for utility bills using financial information from someone else
Water and sewer line repairs
Property owners, please note that any water and sewer lines built on your property to serve your home or business belong to you. You are responsible for making any needed repairs or maintenance either inside your building or outside on your property between your building and the water meter or sewer main.

Many private companies offer services and insurance coverage for such repairs. County policy does not allow us to recommend or endorse any particular company.

Customer Self Service Forms
Click here
for online self service form for Automatic Payment. 
Department of Water Resources
Helpful Contact Phone Numbers
For a list of Water Resources contact phone numbers, click here.
Water Resources Careers
At Gwinnett County, we believe that a career in water resources is both satisfying and rewarding. Professionals in the water industry are directly involved in protecting and preserving the health of the community and environment. There are also a vast number of job opportunities that exist within the industry. Please visit
www.H2Opportunity.net
for more information on careers in the water industry.