Water Resources
COVID-19 Update
Dear Customers,
Gwinnett County Water Resources is committed to providing our residents with consistent, high-quality drinking water, safe wastewater management, and effective stormwater services. Over the past few weeks, the COVID-19 pandemic has grown and changed very quickly. Our communities, families, workplaces, and everyday lives have been drastically affected. As your neighbor and your partner in this community, we are continuing to monitor the situation and adapting to ensure that we can continue to provide you with high quality service.

In response to the pandemic, the Department of Water Resources is closing the lobby at its Central Facility at 684 Winder Highway in Lawrenceville. The drive thru will remain open.
During this time, DWR understands how critical it is that you continue to receive water service. Because of reduced customer service staff and longer wait times we encourage customers to make payments online or through the automated phone service. If you are having a difficult time making water bill payments during this national crisis, our Customer Care Team will be available to work you. Please call a member of our team at 678.376.6800.
For more information on DWR's response to COVID-19, visit gwinnetth2o.com.
GWINNETT COUNTY ISSUES BOIL WATER ADVISORY LIFTED FOR NORRIS LAKE AREA
APRIL 1, 2020 - UPDATE: The boil water advisory for the Norris Lake area has been lifted. The public water system serving the area has been restored to normal service. Customers in the affected area should flush the plumbing on their property before resuming normal use of water. To flush the plumbing, affected residents should fully open sink and shower faucets on each floor of the building for five minutes.
March 31, 2020 - A water main break has occurred in the Norris Lake area causing a potential health hazard to the area's drinking water system. In order to protect the public from this potential health hazard, all water customers in this area are advised to boil all water prior to use for drinking, cooking, washing dishes, making ice, brushing teeth, or preparing baby food. The water should be boiled for at least one minute after reaching a rolling boil.
Hand washing, bathing, showering, laundry, and watering gardens/plants do not require the use of boiled water. Dishes may be washed in the dishwasher without using boiled water as long as the final rinse reaches 150 degrees Fahrenheit.
When the public water system serving the Norris Lake area has been restored to normal service, Gwinnett County Water Resources will publish on their website, www.Gwinnetth2o.com, that the Boil Water Advisory has been rescinded. After the advisory is rescinded and before resuming normal use of your water, please flush the plumbing on your property by fully opening sink and shower faucets on each floor of your building for five minutes. Residents can still use the water for washing hands and bathing, they just cannot consume the water without boiling it during the advisory.
The advisory is issued out of an abundance of caution. We have flushed the water lines in the area and tested to ensure that they have proper chlorine residual. Until we can complete bacterial testing, which takes 24 hours, we have issued this advisory to ensure the safety of our citizens until the results of this test are final.

For additional questions, please call our 24-hour Dispatch line at 678.376.7000.

The following streets are affected:
ABERNATHY DR
ALVIN PL
AMY RD
ANDERSON-LIVSEY LN
ANDERSON MILL DR
ANDERSON TER
BLACKMON RD
BOWMAN WAY
BRADLEY DR
BURDETT PL
CARY DR
CENTERVILLE HWY
COREY LN
DENNIS SPRINGS RD
DONALD RD
DONALD ROAD
FLAT STONE DR
FLAT STONE LN
FORD PL
FOWLER LN
GRAY CT
GRAY RAPTOR CIR
GRAY RAPTOR CT
GRIER DR
HARRIET LN
HENRY RD
HIDDEN CREEK CIRCLE
HIGHTOWER TRL
JACOBS DR
JANE RD
JANICE DR
JOSEPH DR
KERSHAW DR
KERSHAW TRL
KIM CT
KIM ST
LAKE DR
LAKE DRIVE
LEE RD
LONGLEY LN
LUCY LN
MARCI ST
MARJORIE RD
MCCORD LIVSEY RD
MILTON TRL
MIMI WAY
MISTY CREEK CIRCLE
NORRIS LAKE RD
NORRIS LAKE ROAD
RAPTOR CT
RAPTOR PL
RIVERDALE DR
RIVEREDGE CV
RIVERLAKE WAY
RIVERMONT COURT
RIVERROAD TRL
RIVERVIEW COURT
ROCKBRIDGE RD
ROUND STONE DR
ROUND STONE TRL
SMOKECREEK CT
SMOKECREEK PKWY
SUSANS WAY
SWEETWATER BLUFF
TELIDA TRL
TINA WAY
TOWER VIEW DR
TOWER VIEW TRL
WALLACE CIR
WOODCROFT CV
Gwinnett County Water Resources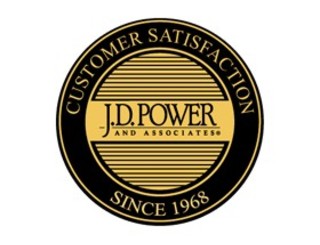 The Department of Water Resources aims to provide superior water service at an excellent value; our vision is to be widely recognized as a leader in the water industry. We have been recognized both statewide and nationally for excellence in water production, wastewater treatment, and infrastructure development.
Our facilities have won multiple awards for exceptional design and operation, and our F. Wayne Hill Water Resources Center attracts visitors from around the globe.
In the J.D. Power 2018 Water Utility Residential Customer Satisfaction StudySM Gwinnett County was ranked as having the happiest customers in the South.
We pledge to be responsible stewards of the environment and the community, to embrace innovation and strategic thinking in furthering our mission, and to enhance and sustain sources of clean water for Gwinnett County—now and for generations to come.
Use the links on the left to learn more about
what we do
, how you can
get involved
, and more.
New Water Bill Layout
In keeping with the Gwinnett County commitment to clear and open communication with citizens, the Department of Water Resources is releasing a new water bill layout. The new bill rolls out on March 16, 2020 in both print and e-bill formats.
The colorful new layout represents Gwinnett's dynamic, vibrant community. Information regarding due dates, total charges, and special messages is now easier for customers to locate at a glance. The addition of a histogram shows water usage over the past 13 months. Customers can use this information to find spikes in usage, which could indicate a leak or highlight the need for conservation strategies.
The bottom of the paper bill is still the payment coupon. This section is sent in with a mailed payment. As always, when mailing payments, customers should allow two weeks for processing. The mailing address for payments will remain the same.
Paperless customers can expect their bill to come from a new email address, noreply@gwinnetth2o.com. Customers can directly link to the payment site from their email. Customers can still pay their bill in person at our Lawrenceville office, or by calling our 24-hour automated phone system at 678.376.6800.
Paying online is the fastest and most convenient way to pay. To make an online payment, customers can visit www.gwinnetth2o.com/paymybill. Through the website, customers can set up a profile or make a quick payment. Customers can also set up secure auto payments, which will automatically charge their credit cards or draft from their bank accounts on the bill's due date.
Customers can call Gwinnett DWR's Customer Care team with any questions about the new bill layout during regular business hours at 678.376.6800.
State EPD rescinds Level 1 drought, continues call for water conservation
While we are currently not under drought conditions, Gwinnett County recommends following these guidelines:
Landscape and lawn irrigation is allowed before 10:00am and after 4:00pm.
Personal food gardens may be watered at any time of day.
New seed or sod may be watered at any time of day during the first 30 days after installation.
There are no restrictions on the use of soaker hoses or watering with a handheld container.

The Department of Water Resources encourages water conservation year round. Visit the water conservation webpage for tips on how you can conserve water inside and outside your home.