Credit Card Skimming Operation Ended
(Duluth, Georgia) Gwinnett County Police have ended a credit card skimming operation that was happening at Studio Movie Grill 3850 Venture Drive in Duluth. The arrest of Tiffany Webb, 23 led to the identification of a second former employee named Ricardo Montanez Blalock, 26 AKA Monte. The pair was conducting an elaborate scam at the business which included theft of credit cards and the subsequent use of those cards without the knowledge and permission of the owners. Tiffany described that she; while working as a server, would provide credit card information belonging to customers she served to Ricardo at the end of her shift. In return, Ricardo paid her $1000.00 in cash every week. It is believed that the pair was stealing credit card numbers for the last 3 months (at least since May 2017).
Detectives found a mini DX3 portable magnetic stripe card reader/data collector/credit magstripe 3 track de-coder (see below for the image of the actual device found) was located which was used to further this crime. The credit card reader device is the world's smallest portable magnetic card reader on the market. It has an internal rechargeable built-in battery, which is specially designed for data collection anytime and anywhere without a computer. It can store 8000+ ATM card track data. So far, GCPD received reports from 8 victims. However, according to managers from the business, there are hundreds of ATM cards that Tiffany and Ricardo had access to during this time period. That means the actual number of victims may be quite large.
Anyone who has visited the business during the last 3 months should know that their financial identity was possibly compromised. Victims should immediately contact their bank and have them issue a new account number with a new ATM card number. In addition, report the crime to law enforcement. Also, as a reminder, businesses and those engaged with point-of-sale transactions should be alert at all times for those using these skimmers or similar devices. As always, if you see anything suspicious please do not hesitate to contact your local law enforcement for follow up.
Tiffany Webb - In custody
Charges:
Possession of Tools for the Commission of Crime, 8 counts of Financial Identity Fraud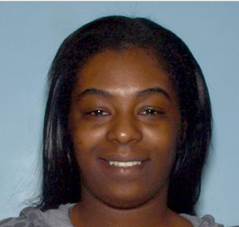 Ricardo Blalock – Not in custody
Charges:
8 counts of Financial Identity Fraud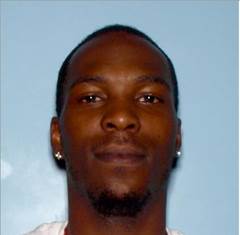 If anyone has any information to share in this case, please contact GCPD detectives at 770-513-5300. To remain anonymous, tipsters should contact Crime Stoppers at 404-577-TIPS (8477) or visit www.crimestoppersatlanta.org. Crime Stoppers tipsters can receive up to $2,000 for information leading to an arrest and indictment in this case. Case Number(s): 17-057584,17-057579,17-057582,17-064822,17-060915,17-066753,17-066754 & 17-066758