New firefighter recruits graduate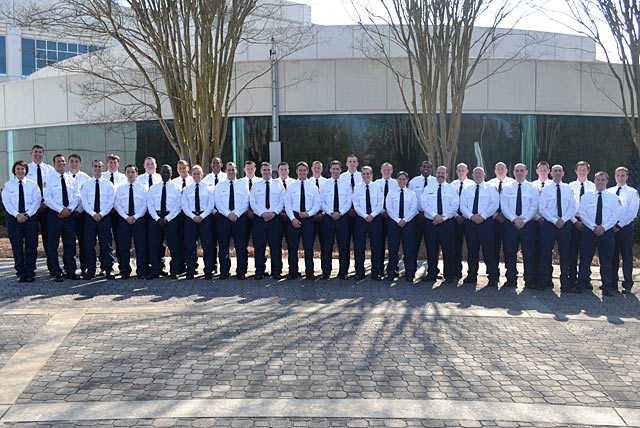 The Gwinnett County Department of Fire and Emergency Services graduated a class of 33 firefighters on April 3, 2014. Family and friends of the new firefighters, elected officials, and Fire and Emergency Services personnel attended the ceremony held at the Gwinnett Justice and Administration Center in Lawrenceville.
The new firefighters are: Dustin Bell, Kimberly Bingham, Taylor Bradford, Wayne Burdette, William Burton, Thomas Caputo, Kyle Chewning, Nicholas Delaney, Jared Eager, Ryan Griffin, Carlis Howze, Joshua Huggins, Ryan Hursey, Sean Johnson, Tara Johnson, Chad Keough, Carmelo Kieler, Joseph Kwiatkowski, Clay Mantovani, Adam Nash, John Niekro, Jessica Payne, Zachary Pearson, John Pulte, Brandon Ramsey, Kayla Scalise, Andrew Smalling, Trinity Smith, Dustin Terrell, Sam Truong, Preston Underwood, Luke Vogler, and Trevor Warbington.
If you are interested in seeing if you have what it takes to serve as a firefighter, check out the fire employment webpage.

August 2013 Firefighter recruits graduate
December 2012 Firefighter recruits graduate
May 2012 New paramedics graduate
September 2011 Firefighter recruits graduate
February 2011 Firefighter recruits graduate
2010 Firefighter recruits graduate
Fourth paramedics class graduates
2009 Fire graduates