News Details
View Press Release Portlet
GWINNETT COUNTY SHERIFF'S OFFICE OPERATION ONE STAR
(Gwinnett County, GA., March 8, 2021) – The Gwinnett County Sheriff's Office initiated an eight-day crime suppression effort titled Operation One Star. This project consisted of over ninety- five deputies and eight Crime Analysts from the following areas: Uniform Warrants, Fugitive Unit,
Extraditions Unit, Mental Health Task Force, Civil Processing Unit, Family Violence Unit, Trafficking and Child Exploitation Unit, Transportation Unit, K-9 Unit, Gang Task Force Unit, Jail Intelligence Unit, Professional Standards Section, Sex Offenders Unit, and Training Section. This operation utilized 3,812 staffing hours, targeting areas in Gwinnett County with high crime percentages. By utilizing this form of proactive policing, our agency uses collective efforts to target serious drug, gang, and human trafficking-related crimes that impact our communities. During this operation, deputies came into contact with 267 suspects, 22 (12%) of these suspects had firearms, 65 suspects were apprehended, 155 arrest warrants were obtained, and 189 citations were issued.
Many of these suspects were in possession of narcotics, cash, and drug paraphernalia. Operation One Star is just the beginning of how the Gwinnett County Sheriff's Office plans to dismantle criminal activity that endangers our communities.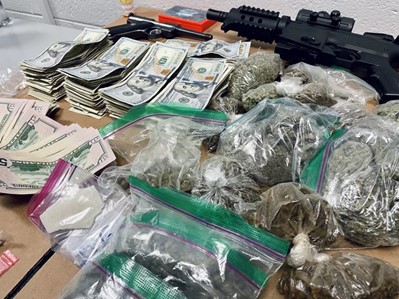 Contraband collected during Operation One Star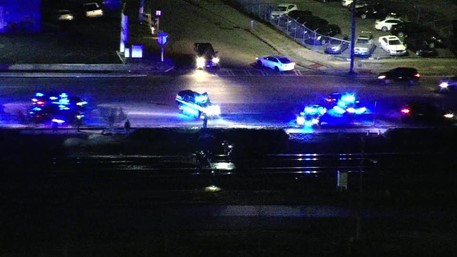 Deputies conducting an arrest during Operation One Star