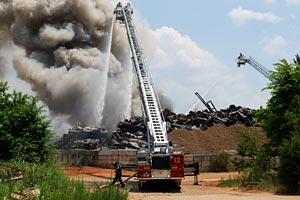 The Operations division coordinates, staffs, and commands the department's response to over 79,000 annual calls. There are four major aspects of this division - the Fire Academy, Special Operations, Safety, and Field Operations.
The Fire Academy oversees the training and development of employees, beginning when personnel enter recruit school and continuing through annual training, paramedic school, career path and leadership development. All entry level personnel are trained as Firefighter/Paramedics through our Fire Academy's accredited paramedic program. For more information, please visit the Fire Academy portion of the website.
Special Operations manages the department's medical operations as well as specialty team operations. This section manages all aspects of medical operations and ensures continuity of care from the time emergency response teams arrive on scene of a medical emergency until the patient is transported and delivered into the hands of hospital staff. More information on the specialty teams, please visit the Swift Water Rescue Team, Technical Rescue Team, Hazardous Material Team, and Bike Medic team portion of the website.
The Safety Officer is responsible for tracking and analyzing health and safety within the department. Aside from reviewing safety trends, this section is responsible for providing new and relevant information to prevent accidents and injuries in all areas of the department.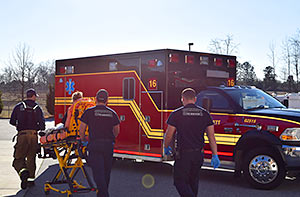 All emergency vehicles including fire trucks and engines are staffed with personnel who are trained to assist with both fire and medical emergencies. Vehicles are also staffed with paramedics, in addition to EMTs, in order to provide the highest level of medical assistance. Please visit the Stations portion of the website for more information.