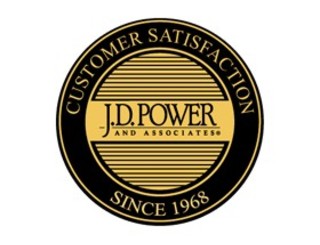 The Department of Water Resources aims to provide superior water service at an excellent value; our vision is to be widely recognized as a leader in the water industry. We have been recognized both statewide and nationally for excellence in water production, wastewater treatment, and infrastructure development.
Our facilities have won multiple awards for exceptional design and operation, and our F. Wayne Hill Water Resources Center attracts visitors from around the globe.
In the J.D. Power 2018 Water Utility Residential Customer Satisfaction StudySM Gwinnett County was ranked as having the happiest customers in the South.
We pledge to be responsible stewards of the environment and the community, to embrace innovation and strategic thinking in furthering our mission, and to enhance and sustain sources of clean water for Gwinnett County—now and for generations to come.
Use the links on the left to learn more about
what we do
, how you can
get involved
, and more.
State EPD declares Level 1 drought, calls for water conservation
Despite the recent rains, the Georgia Environmental Protection Division has declared a Level 1 drought response for 103 Georgia counties, including Gwinnett.
The state's climatologist said that the current drought is primarily agricultural, but can also affect water supply. The drought declaration serves as a reminder for residents to practice water conservation in order to preserve our natural resources.
Gwinnett County follows the state's current outdoor watering restrictions:
Landscape and lawn irrigation is allowed before 10:00am and after 4:00pm.
Personal food gardens may be watered at any time of day.
New seed or sod may be watered at any time of day during the first 30 days after installation.
There are no restrictions on the use of soaker hoses or watering with a handheld container.

The Department of Water Resources encourages water conservation year round. Visit the water conservation webpage for tips on how you can conserve water inside and outside your home.